By Bronwyn Scott
Published: Aug. 24, 2013
After waiting eight months for the district to review the Portable Food Vending bylaw, Michael Paul and his pizza truck dream have driven down to West Vancouver.
Paul hoped to set up a Neapolitan pizza truck in Squamish, but a 1997 Portable Vending bylaw has a five truck limit, and Community Pizzeria would have made six.
Upgrading the bylaw wasn't as simple as he'd hoped.
"There are other interests to weigh up within the community," said Christina Moore, district spokesperson.
She described the district's approach as "holistic."
She said the district wants to ensure any changes respect existing businesses.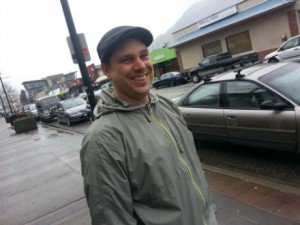 Paul waited, hopeful, but eventually realized that changing the bylaw could take a long time.
"(They said) well, if you have alternative plans, you should probably go down that avenue," said Paul.
That was when he and his partner Sarah Fenton started applying to festivals, and one of the first places they applied to was the Harmony Arts Festival in West Vancouver.
Fortunately for Paul, West Vancouver was launching a pilot project to bring more pedestrian traffic to Ambleside.
They asked if Community Pizzeria could stay for the summer.
"The mayor actually invited us," said Paul, shocked by the warm reception.
He'd always pegged West Vancouver as a conservative town, especially in relation to Squamish.
"They're totally embracing it," he said of the mobile trend.
While it's a good summer gig, Paul wants to be set up in Squamish for the winter.
But first he's got to find the time to bring the issue back before council. He's been so busy lately launching his business that he hasn't found the time.
Although there is currently no waiting list of applications for food vendor permits, the trend of portable vending is catching on.
As a result, the Business Licence bylaw is being amended to bring it up to date to current standards, and it will be brought to Council for review, said Moore.