By Gagandeep Ghuman
Published: March. 17, 2012
Standing outside Newport Market, Gregory Fischer waved to a man he knew.
"Are you still around?" the man asked.
"Yes, right in there," Fischer said, pointing to the Gelato Carina in the Newport Market.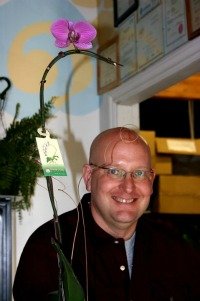 Then, Fischer shook his head in frustration.
"Did you see that?" he said, exasperated.
It's been a year since Fischer rechristened his store Newport Market from Gelato Carina, making some wonder where did Gelato Carina go.
Gelato Carine hasn't gone anywhere. For the record, it's in Newport Marker.
It isn't the first time Fischer had to explan where Gelato went.
Recently, he got a call from the district, asking if they could speak to the Gelato Carina.
"I told them I was in the Newport Market, but they knew nothing about it," he said.
Fischer named his store Newport Market because of two reasons: Gelato Carina suggested he only had ice creams to sell, which wasn't true.
Then, with Sunsational Vacations, In the Raw Studio, and a massage therapist moving in, Fischer said it was more of a 'market,' rather than just one shop.
Another reason for opening the store to three other businesses was the town's repressed economy, Fischer said.
Rent and triple net costs were adding up, but business wasn't exactly booming. Fischer has an explanation for that.
"We have no jobs here. People commute to Vancouver and they buy their groceries from there anyway," he said.