By Gagandeep Ghuman
Published: June 6, 2012
Cooper and Bike thieves are having a field day in our community. Hardly a week goes by when there isn't a report of a copper or a bike theft.
This week was no different.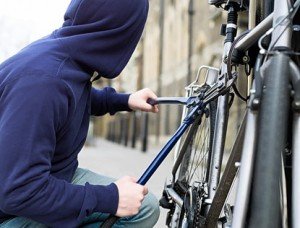 On Thursday, May 31, local RCMP officer received a report of the theft of copper wire from a cell tower site between Levett & Hutt Lakes.
 Thieves ran away with copper wire valued at approx. $3500. An approx. time of the theft has not yet been determined. The investigation is ongoing.
Police also received a report of bike theft on Tuesday, May 29. A bike, green men's 18 speed Kona Stuff mountain bike, was stolen from behind the London Drugs in the 40000 block of Glenalder Pl.
The bike was stolen in the afternoon of the Friday, May 25, having been left unlocked. The bike was valued at approx. $900.
The police also received a report of a mountain bike theft on Wednesday, May 30th. This time, a blue and white, 21 speed Kona King Kikapu bike, worth $1500 was stolen from the dorm complex at Quest University
The bike had been left unattended and unlocked at the site overnight.
Yet another bike was reported stolen on Thursday, May 31. A purple woman's 18 speed Norco "Six" mountain bike, worth $1000 was stolen from a truck parked overnight in the parking lot at the Executive Suites Hotel on Tantalus Road. 
Three businesses were also broken into last week.
On Thursday, May 31, at 4:30 a.m., police responded to a report of a break in and theft at a gas station in the 1500 block of Hwy 99.
A sledge hammer had been used to break through the glass of the front door to the business. The thief stole chips, pop and chocolate bars, and tried to steal cigarettes.
The police services dog attended the scene and a number of items possibly related were located and seized for evidence, and examination, nearby. Video surveillance at the location is also being reviewed in an attempt to identify the suspect.
The concession stand at Brennan Park was targeted, damage being done to the entrance door and front window.
Entry was not gained via the door, but the window had been pried open and a computer nearby was disturbed but not taken.