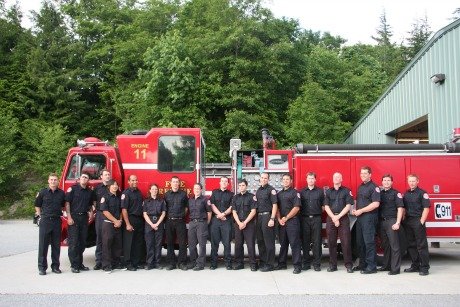 By Gagandeep Ghuman
Published: Feb.9, 2013
Once again, the Squamish Fire Rescue will donate firefighting equipment to their firefighting comrades in lesser-equipped countries.
The donations are being facilitated through Firefighters Without Borders and will help outfit and train firefighters who have little or no access to firefighting equipment.
"This is a small gesture that we can do to help our fellow firefighters from under-equipped communities ," said Squamish Fire Chief Russ Inouye.
"Every bit of support we can provide may help save a life, and so this effort is near and dear to our hearts."
Firefighters Without Borders is a non-profit charitable organization dedicated to assisting fire departments in need of specific skills, training or resources related to the fire service.
The organization has conducted work in countries such as Honduras, Nicaragua and Peru. The organization will collect the Squamish Fire Rescue's donation later this month.
This is the third year that Squamish Fire Rescue has sent a donation. This year's donated items include outdated training manuals, hoses and personal protective equipment such as coats, pants, boots, helmets and breathing apparatus.
The equipment donated no longer meets Canada's strict industry standards laid out by the Workers Compensation Board and other regulatory organizations.
District of Squamish Council supported a motion to endorse the donation at the regular business meeting on Tuesday, February 5.
"We are a privileged community in so many ways, and every little bit we can do to pass on assistance to others less equipped than us is important," says District of Squamish Mayor Kirkham.