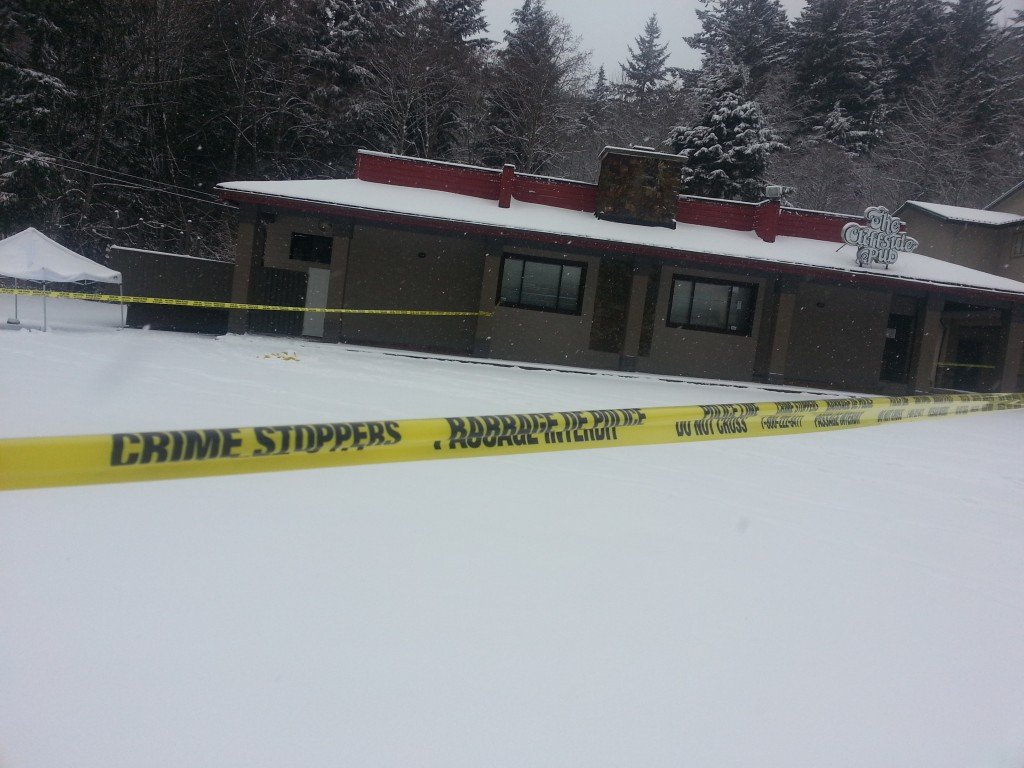 By Gagandeep Ghuman
Published: March 3, 2014
Police have spoken to a person of interest in the aggravated assault incident that left a Squamish man in hospital with serious injuries.
The incident happened on March 2, early Sunday morning, outside the Valleycliffe Pub.
Sgt. Wayne Pride of Squamish RCMP said police responded to a report of a fight around 12:30 a.m. at the pub. When they reached the pub, they didn't find anyone fighting, nor anyone with injuries.
What they found instead was a group of people agressively arguing with each other. At that point, someone told a police officer about a man lying on the ground close by.
A 54 year old male, a Squamish resident, was found unconscious, with head injuries. The male was transported to Squamish General Hospital  and then to Vancouver General Hospital for treatment, where he is undergoing treatment.    
Police are requesting anyone who may have witnessed the incident, had been at the scene when it had occurred, or may have information relating, to contact them at
604-892-6100
.