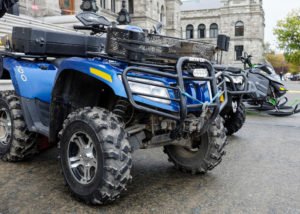 The provincial government is now accepting applications from organizations who want to build or upgrade off-road vehicle (ORV) trails.
The ORV Trail Fund, currently valued at almost $590,000, is awarding up to $100,000 this summer to support the construction and maintenance of trails for off-road vehicles and promote the safe and responsible use of ORVs.
The application deadline is July 16, 2018. Requests for funding from $1,000 to $25,000 will be considered.
Any legal entity in the province, except individuals, can apply. This includes:
First Nations
Local governments (such as municipalities and regional districts)
ORV organizations (including those representing quads, dirt bikes, snowmobiles, motorbikes and side-by-sides)
Non-profit societies
Businesses
Submissions will be adjudicated by provincial recreation staff, with input from provincial-level ORV representatives. Successful applicants will be notified after Aug. 24, 2018.
BC has developed a five-year plan to fund future trail recreation opportunities. Every year, between $100,000 and $200,000 will be distributed depending on the growth of the fund.
The ORV Trail Fund, created in 2017, was established as a part of the Off Road Vehicle Act and regulations. The act requires registration of all off-road vehicles within B.C. A portion of the registration fees collected by ICBC are redirected to the ORV Trail Fund.