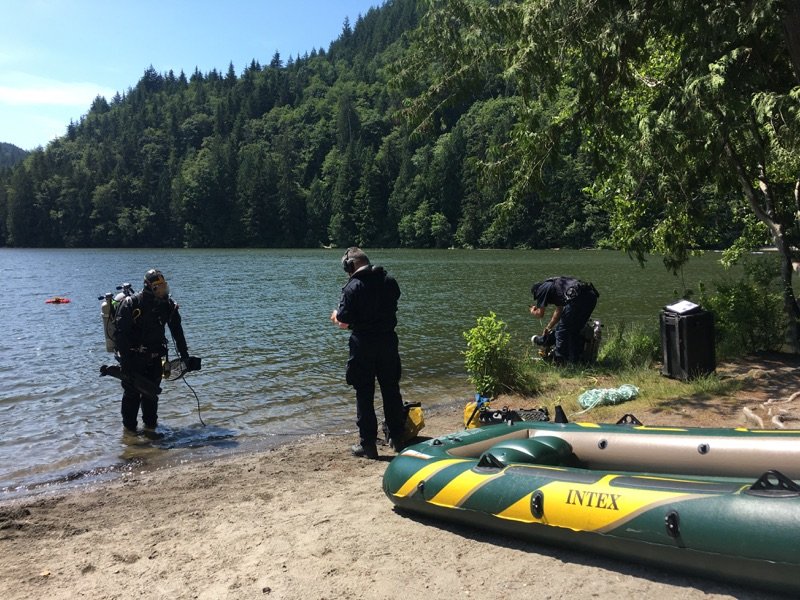 RCMP underwater search team has recovered the body of a 20-year-old Delta man from Alice Lake.
Four members of the RCMP Underwater Recovery Team (URT) arrived at Alice Lake this morning and located the body of the 20-year-old man shortly after 1 pm, said Squamish RCMP Cpl Sasha Banks.
""At this time we are informing the public that Alice Lake is still closed until all units are clear from the area. Squamish RCMP and it's partners are wanting to extend their thoughts out to the family and friends of the man, said Banks said.
Squamish RCMP is in contact with the man's family but his name will not be released at this time.
Squamish RCMP received a call from a bystander at Alice Lake last evening about someone screaming about a man in the water. Squamish RCMP, SAR, Fire Services, and BC Ambulance Service attended to the area and began to search for the man. Ground, air, and water searches were conducted.