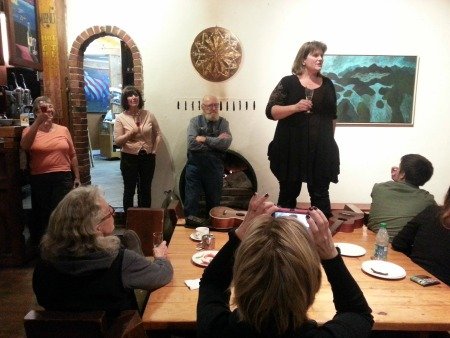 While she had earlier indicated that she would run for the town's top position, Squamish Mayor Patricia Heintzman has made it clear she won't seek re-election in the upcoming elections on October 20.
"After a lot of soul searching this summer, I came to the conclusion that my heart was not into it and that the reasons I was running were not the right reasons to run," she told the Chief
"I've come to the conclusion that I need to pursue different opportunities and challenges," she said. "This is a very tough and emotional decision for me, but I believe it's the right one."
She had indicated at a chamber meeting earlier that she would be interested in running for the position of Mayor but has since changed her mind.
When she ran last time as Mayor in 2014, Heintzman suggested she had been coaxed into running by her friends. She said at that time her choice to run for mayor was a "complex and challenging decision", despite her years of experience as a municipal councillor for the district of Squamish.
Mayor Heintzman grew up in Montreal and spent her university years at Ontario's McMaster University where she received a BA in History. She continued her studies and graduated from Sheridan College with a diploma in Photojournalism.
She has spent most of her career in the publishing world as a journalist, editor, publisher, photographer, graphic designer and freelance writer.
She was first elected to council in 2005.