By Gagandeep Ghuman
Published: May 28, 2019
District of Squamish wants to make it easy for you to buy an electric bike.
DOS is asking the province to exempt the pedal assist electric bikes from the Provincial Sales Tax because of their health and environment benefits.
BC has already allowed a PST exemption on the sale of bicycles and tricycles as well as their parts and accessories. District says the province should extend the exemption to electric bikes as well.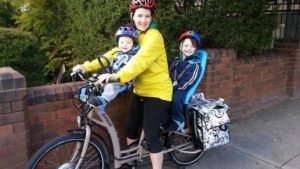 In April, the government announced electric bikes will be allowed on trails across the province.
An electric bike, or motor-assisted cycle, is a two- or three-wheeled cycle with a seat, pedals and an electric motor (up to 500 watts). A motor assisted cycle (MAC) cannot be gas-powered.
The BC Cycling Coalition has also launched a campaign to convince BC to exempt e-bikes from PST, and has submitted a formal request to remove the PST.
It is also asking the government to add rebates, similar to those available for electric cars, the ones BC announced as part of its Climate Leadership Action Plan.
Electric bikes suitable for commuting typically cost $1500-$3000, making the suggested PST exemption worth about $105 – $210 for buyers, plus on-going PST charges on maintaining parts.
"For individuals, the re-added tax could be a barrier to purchasing, or converting to, an e-bike," the coalition says.
The coalition is also urging the province to create a low-cost financing program to allows individuals and businesses to purchase e-bikes readily.
Additionally, a rebate would provide financial incentives for individuals to incorporate active transportation into their daily lives.
By combining incentives to purchase new electric bikes with increases to investments in cycling infrastructure, the government and people of British Columbia will see a province-wide reduction in emissions, shorter commute times, and a healthier and more active population," said Richard Campbell of the BC Cycling Coalition.