A local downtown gaming store is inviting the community to be part of a fundraiser for the Squamish Food Bank.
On June 13, this Saturday, the Mandalorian Emporium in Downtown Squamish is organising a used comic book sale to raise money for the food bank.
The price ranges from 75 cents per comic to $5 for 10 comics. Graphic novels are $4 each or three for $10.
The event takes place on Saturday from 10 am to 9 pm.
Store owner Trevor England said there will also be a raffle for a more sought after comic collection, which will be $1 per ticket, $2 for three tickets or $5 for 10 tickets.
There will be old school Marvel and DC comics, and lots of Image comics from the 90s, as well as Manga and some graphic novels as well.
"There are a variety of interesting comics that people from all ages will enjoy," England said.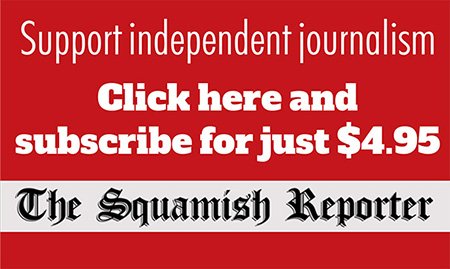 It was a customer, Kievan Blackwell, who came up with the idea for a comic sale to benefit the food bank.
Blackwell said while going through his old comic book collection, he realized that he had a lot of comics which he wasn't really reading.
"I was trying to think of a place to donate them, when I realized that I could do a fundraiser by selling them for charity," he said.
His brother also had a whole stack of comics that he could donate. Blackwell spoke to England about the idea and they both decided to sell the comics and give the proceeds to the Squamish Food Bank.
On Blackwell's suggestion, England also spoke to the owner of Big Pete's Collectibles, a comic book store in North Vancouver.
The owner, Big Pete, donated some new comic books that will be included in the raffle. Meanwhile, England said he hopes this is the first of many events that he will hold for the community and local charities.
"I greatly appreciated the support I have had from the community in these hard times and this was an opportunity give back to the community," he said.