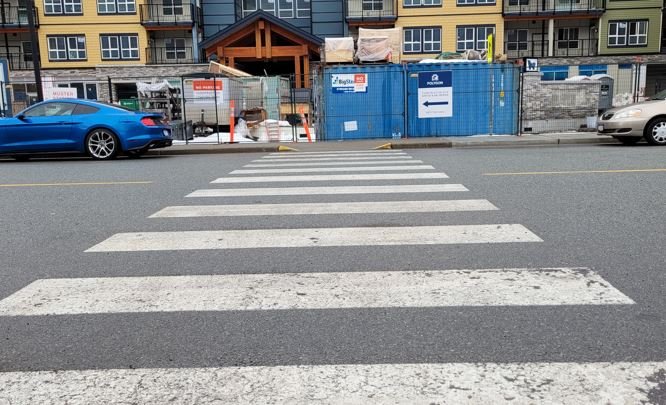 District of Squamish plans to make improvements to the Third Avenue crosswalk that connects the new Westwinds Senior Living building to Save On Foods.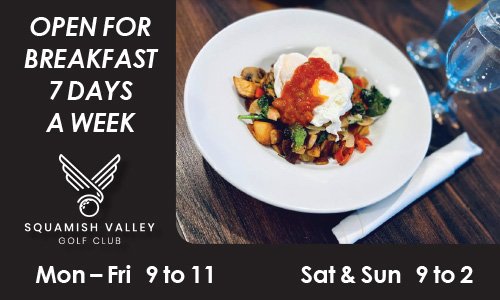 "We are supportive of crosswalk improvements at this location and will consider design options as part of a larger study of Third Avenue that will be underway in early 2022," said Gary Buxton, the general manager of community planning and infrastructure.
Buxton was responding to suggestions by Peter Gordon, the vice-chair of the Squamish Senior Citizens Home Society.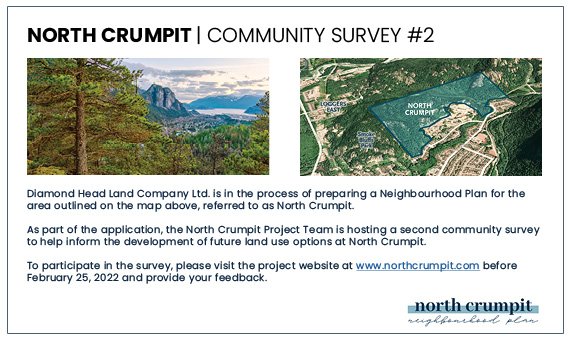 The District will likely install curb bulges that will narrow the crossing distance and slow traffic as well as improve crosswalk lighting.
In the near term, the District is planning to install a no-parking signage 15 metres from the approach to the crosswalk and 10 metre after to improve sightlines and safety.
On suggestion to install flashing pedestrian beacons at the crosswalk, Buxton said the District utilized the Transportation Association of Canada manuals to guide any decisions related to roadway changes.
He said the manual did not recommend a flashing beacon on a road with a fairly low volume of traffic such as this block of Third Avenue.
"We feel that other improvements are better suited to this particular location," he said.
When it opens in April, Westwinds will provide 232 affordable housing units for seniors. The affordable seniors housing complex was developed by Squamish Senior Citizens Home Society in partnership with Polygon Homes.
The Society has owned and operated affordable seniors housing in Squamish since 1970.