North Vancouver's waterfront will be the home for the second year of Shipyards Live, a 17-week spring and summer series featuring live music, culture, food, and activities for the whole family.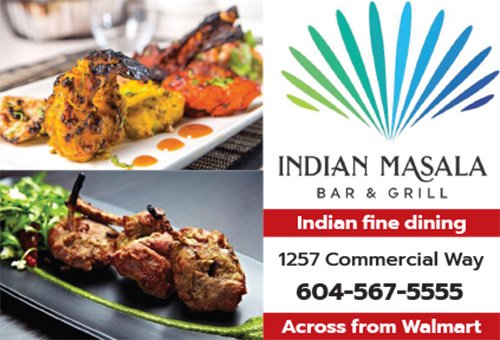 Beginning Friday, May 13th, Shipyards Live will host live entertainment every Friday until the finale on Friday, September 2nd. These events will be free for the public and will include a splash park, giant licensed patio, artisan vendors, food trucks, and live music programming until 10 pm.
Each day of Shipyards Live, Shipbuilders Square will buzz with live music from the best local talent across a wide range of styles and genres including R&B, Soul, Funk, Country, Pop, Jazz, and Samba.
Music lovers can jump on the dancefloor or find a spot on The Patio presented by Stanley Park Brewing where they can take in the performers and enjoy a refreshing beverage.
The Shipyards Live calendar will include special events through the spring and summer including a giant Canada Day party, celebrations for Indigenous Heritage Day and Youth Day, a Pride Variety Show presented by the North Shore Pride Alliance on July 29th, and a long weekend closing party on September 2nd.
"We're thrilled to be back for another year of live music and celebration in North Vancouver," said Christian Aldred of Shipyards Live. "We had such a great season last year and the return of cruise ships and travellers has us excited to show off our iconic city and its talented artists and artisans to visitors and locals of all ages."
"The City is pleased to welcome Shipyards Live back to our waterfront," said City of North Vancouver Mayor Linda Buchanan. "Through music, markets, food, and culture, Shipyards Live will add vibrancy to the community and create new opportunities for people to connect and have fun this summer. Animating our public spaces to attract people from across the region to our community is part and parcel to our goal of making the City a dynamic, welcoming, and prosperous place for everyone."
For full festival information, including performance schedules, food trucks, and special events, visit shipyardslive.ca and follow along on Instagram at @shipyardslive.