The second annual Squamish Mural Walk Festival will take place from June 24 to June 26 in Downtown Squamish. The Squamish Mural Walk is a free, year-round self-guided tour of the murals in Downtown Squamish.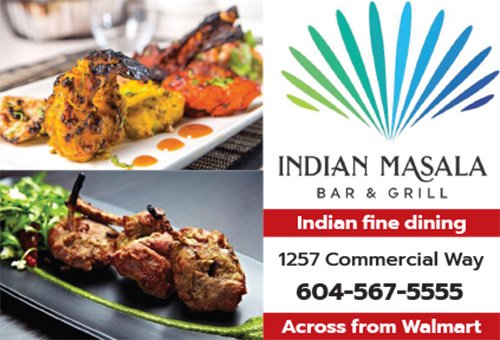 At the 2022 Squamish Mural Walk Festival, eleven new murals will be added, bringing together a diversity of artists and adding to the existing murals which date back to 2000, many of which are thanks to the Squanderer Mural Festival and the District of Squamish Public Art Committee.
The best way to explore the murals in Downtown Squamish is by simply taking a stroll with the self-guided tour. Experience the diverse local cultures, history, and heritage of Squamish dating back to 2000 at your own pace while tagging #downtownSquamish and #SquamishMuralWalk with your favourite artists.
Everybody is welcome to come by the tents at Stan Clarke park from 10 am  to  4 pm daily (June 24, 25 & 26) to collect a printed map, then take the walk to see live mural installations taking place and visit the existing murals. All over downtown, they'll be exciting activities happening, from Open Street Day on Saturday (10am – 5pm) to live music, art, and family entertainment.
The Squamish Mural Walk is great opportunity to experience the diversity, culture, history and heritage of Downtown Squamish all at your own pace, and visitors are requested to tag #squamishmuralwalk and #downtownsquamish on all the photos. "Art in its many forms has the power to energize public spaces, make us think, and transform the place we work, live, and play. The murals we are showcasing increase the liveability and artistic richness of downtown Squamish. They encourage genuine community participation thus strengthening community interactions," says the Downtown Squamish BIA.
"A mural can create belonging and a sense of pride, reduce graffiti and tagging and allow neighbourhoods to shape their community through beautification. There are so many hidden gems within the downtown neighbourhood, the mural walk is our time to show them off."
The lineup of the 2022 mural artists will be announced in early June. The Squamish Mural Walk recognizes that these murals are produced on the traditional, ancestral, and unceded territory of the Coast Salish People, particularly the Sḵwx̱wú7mesh (Squamish) Nation. After the festival, maps will be available from several downtown businesses.
Please visit squamishmuralwalk.com for more information, and follow @downtownsquamish on Instagram and Facebook.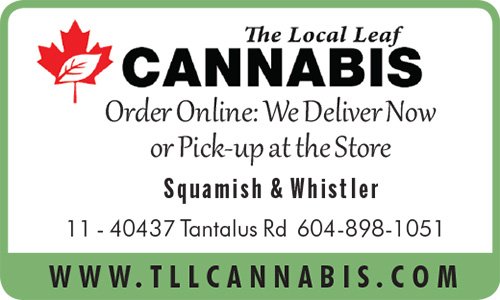 The Squamish Mural Walk was made possible by many sponsors and supporters: Squamish Savings, a division of Vancity Squamish Arts Woodfibre LNG, NEXII, Fortis BC, Stilhavn, Home Depot, The Crash, Hotel Mountain, FM SWTCHHOUSE Ventures, Cloverdale Paint, Sabre Rentals, Sunflower Bakery, Fox & Oak, Save on, Nesters Food Market Wind Studio.