On June 9, Squamish RCMP received several complaints of rocks and debris falling on Highway 99 in various locations spanning from Strachan Point to Porteau Cove. The rockslide on the highway shut down the north-bound lane for few hours.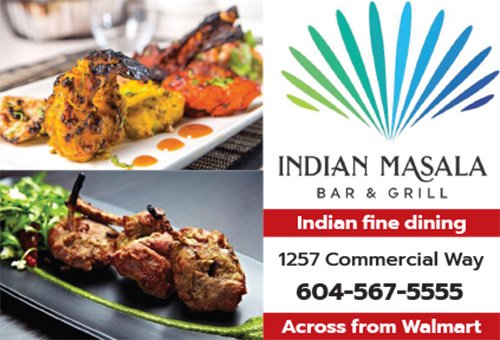 In a press release Squamish RCMP sent yesterday, police said one vehicle was damaged after a rock smashed through the sunroof. This incident happened when the driver was southbound on the highway near Furry Creek.
Another large rockslide on Sea to Sky Highway occurred around Strachan point, with the debris blocking the right lane. Squamish RCMP thanks their partner agency Miller Cap for working tirelessly to clear the debris to get traffic flowing safely again.
Collision after driver mistakenly reverses car
On the afternoon of June 11, Squamish RCMP along with Squamish Fire, and BC Ambulance responded to a vehicle collision on Third Avenue in Downtown Squamish. Police said the driver had inadvertently put the vehicle in reverse and stepped on the gas, causing the vehicle to reverse over the sidewalk and grass.
The driver knocked over a crosswalk sign, but no injuries were reported to anyone in this incident.