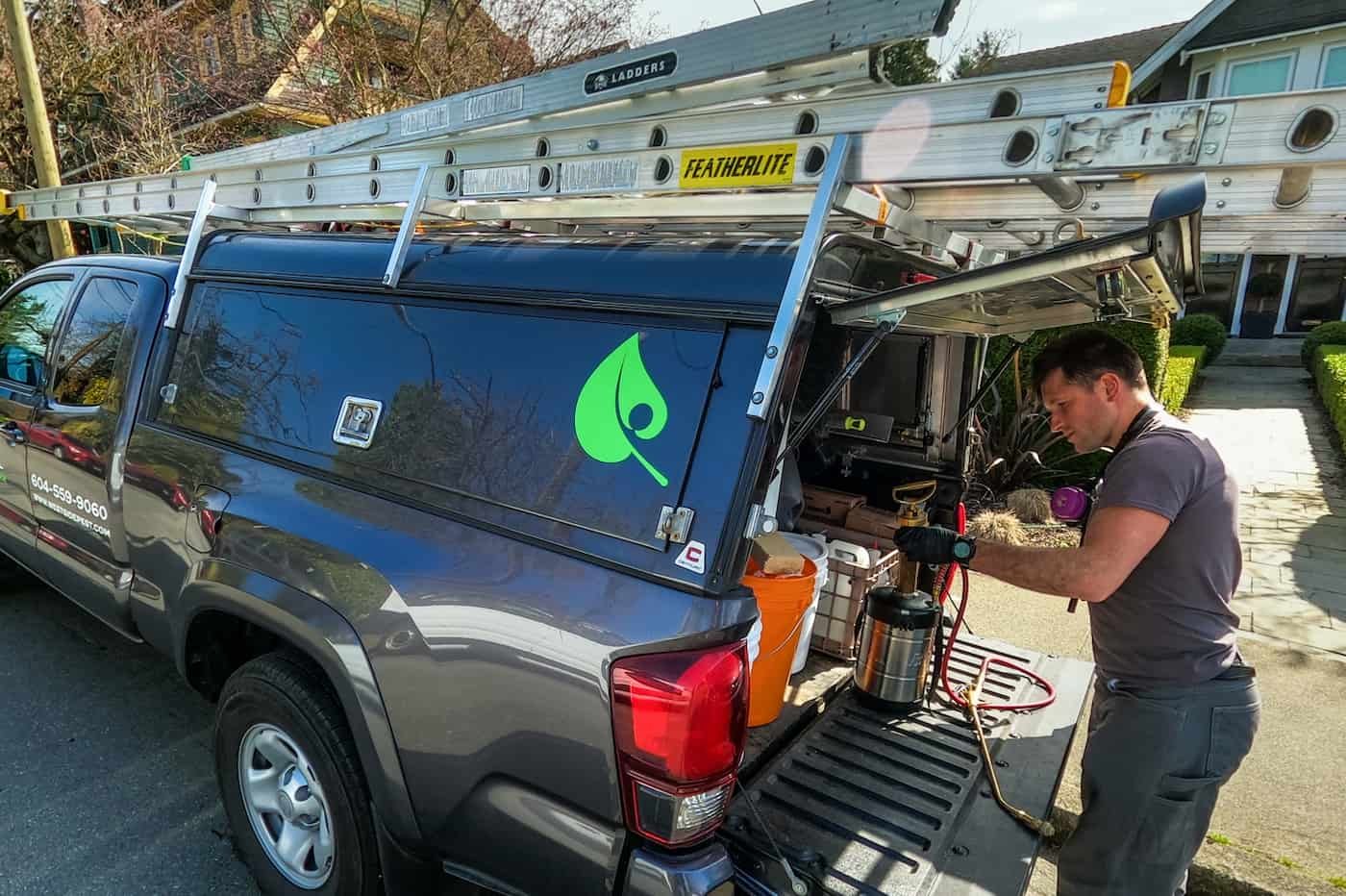 As anyone who has dealt with them knows, pests are a real pain in the backside. Ants, wasps, and other insects can are a undesirable force to be reckoned with during the summer months. Westside Pest Control, a company that now operates in Squamish and Sea to Sky, wants to let you know thay they've got your back.
Westside Pest Control, the newest pest control company in town, serves both residential and commercial customers all along the Sea to Sky corridor, from Lion's Bay to Whistler. A local, family-owned and operated company with headquarters in Coquitlam, they provide on innovative, eco-friendly pest and humane wildlife control solutions. Whether it's rodent control, ant control, or wildlife control problems, Westside can help keep your property pest-free.
Their team of pest experts can help get rid of most of your common household pests including;
Rodents like Rats, Mice, and Squirrels
Wildlife; Raccoons, Skunks, and Birds
Ants; Carpenter Ants, Pavement Ants, and Pharaoh Ants
Insects; Cockroaches, Silverfish, Flies, and Termites.
As well as Spiders, Bats, and Sowbugs
Westside Pest Control is incredibly proud to be a member of the 1% for the Planet global network. They have committed to donate 1% of total sales to approved nonprofit partners each year, with 100% of contributions going directly to the partners of their choosing. To date, they have donated just shy of $150,000 to local, BC-based environmental non-profits.
They also have some awesome DIY resources, which can act as a guide for dealing with pests issues
What types of ants do you have
Flying Ants – Where, when, how
How to keep pest birds away from your property
How to fend of wasps this summer
Westside takes genuine pride in providing effective long term solutions, striving to get rid of the pest problem, putting your mind at ease as quickly as possible and always doing so with a smile.
Call, email, or chat with a pest expert online for a quotation.  They can be reached at 604-498-0225, or visit https://westsidepestcontrol.com/squamish-pest-control/
This is a sponsored feature