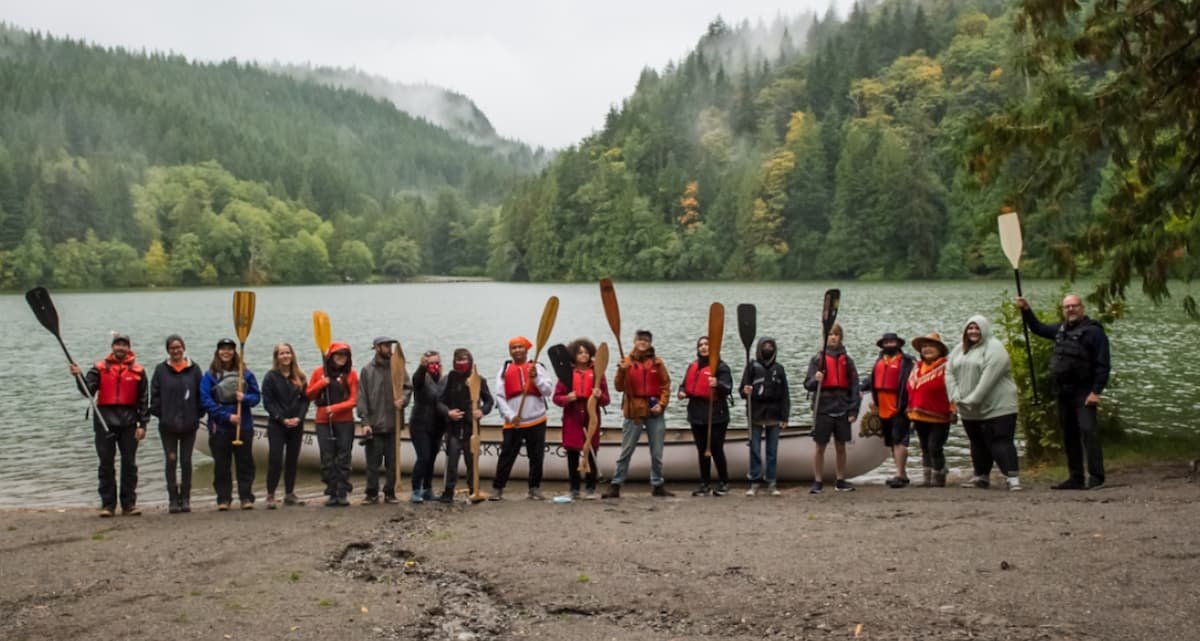 This year will be the third year that the Canadian government has marked Truth and Reconciliation Day to recognize and honour the children who never returned home from residential schools and the survivors, their children, families and communities. As we continue to learn from our Indigenous community, our commitment at SCSS to creating opportunities for Indigenous and non-Indigenous community members to work together in good relations toward common goals strengthens. As we reflect on our ongoing truth and reconciliation, we look to the events and programs we participate in. We're grateful for the Indigenous Elders who invest their energy and time into SCSS.
One of our valued Elders is Christine Baker, General Manager of Ayás Mén̓men Child & Family Services in the Squamish Valley and the SSCS Indigenous Advisory Committee chair. Among many other initiatives in our community, Baker organizes the Youth Services Truth and Reconciliation Canoe Pull annually on September 30th. Baker understands that stories, paddling and healing are embedded and that being on the water surrounded by the culture of canoes is integral to healing.
"You know, what we do as Indigenous people, when people come in off the canoes, we teach them about protocols like welcoming visitors," she explains. "They want to come on to our land and I am there to welcome them." Being on the water offers a place to focus and to listen to the canoe skipper. It's tradition to hear the ancestors while in a canoe, paddling alongside others in a unified way. As traditional languages are spoken and taught, Indigenous, non-Indigenous, Elders and youth are all together listening to each other's energies and enjoying the rhythm of the water.
The day of the 2022 Canoe Pull at Alice Lake was a still, sunny, crisp September morning. It was the second annual Truth and Reconciliation Day marked in Canada. There was no wind as members of the Squamish RCMP, youth from Foundry Sea to Sky and Members of Squamish Nation all worked together to put a large canoe into Alice Lake. Youth from Foundry Sea to Sky who had participated in Indigenous-led paddle carving workshops brought their paddles to the lake. Dressed in orange shirts, stating Every Child Matters, approximately 30 paddlers climbed into the canoes and put their carved paddles to work in the lake. When they returned to shore, they were welcomed by Christine Baker, and members of See Appl-tun (Art Harry)'s family, to share their experiences and reflections over hot chocolate and doughnuts.
Read the full feature at the Sea to Sky Community Services website.