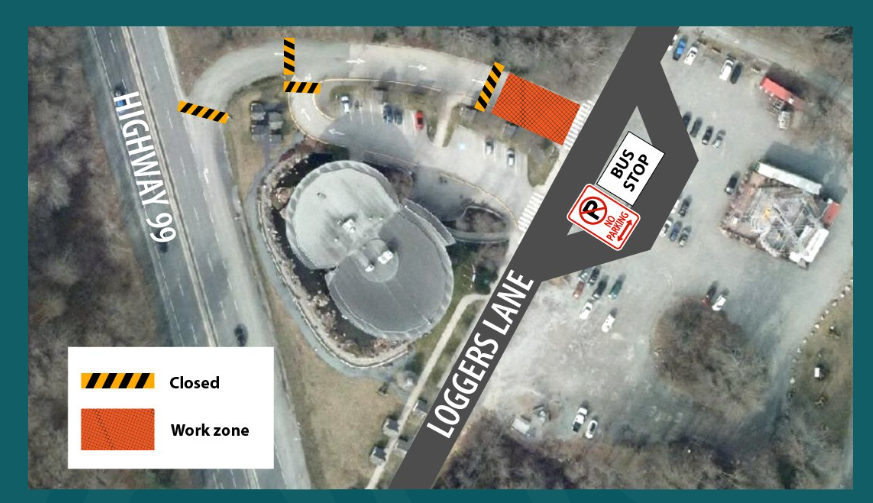 The District of Squamish has issued a notice of traffic impacts at Squamish Adventure Centre.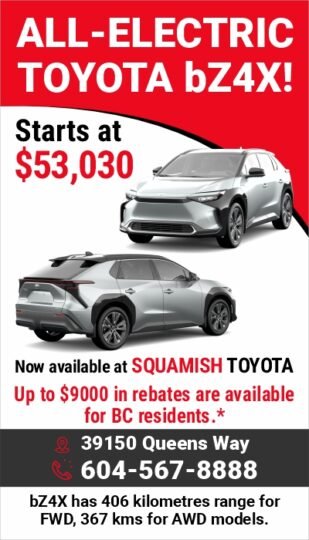 Work is underway at the Squamish Adventure Centre for drainage installation and pavement improvements through October 20. Work will take place on weekdays from 7:30 am to 6 pm.
The public is advised of the following traffic pattern changes on Thursday, October 12 and Friday, October 13:
Access via the Highway 99 exit ramp will be closed;
The bus stop will be temporarily moved across the street; and
Adventure Centre's paved parking loop will temporarily be two-way.
Meanwhile, utility work between Swift Creek Forest Service Road and Tantalus Lookout will continue on Highway 99 near Squamish. Expect delays as northbound traffic will use a southbound lane. This work continue until October 20.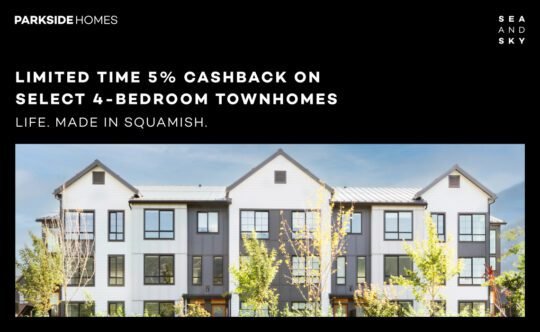 Maintenance is also planned between Exit 3: Horseshoe Bay Junction and Callaghan Valley Rd for 88.1 km. This work will continue until Friday, Oct 13 at 3:30 pm. Watch out for slow moving vehicle doing catch basin cleaning.