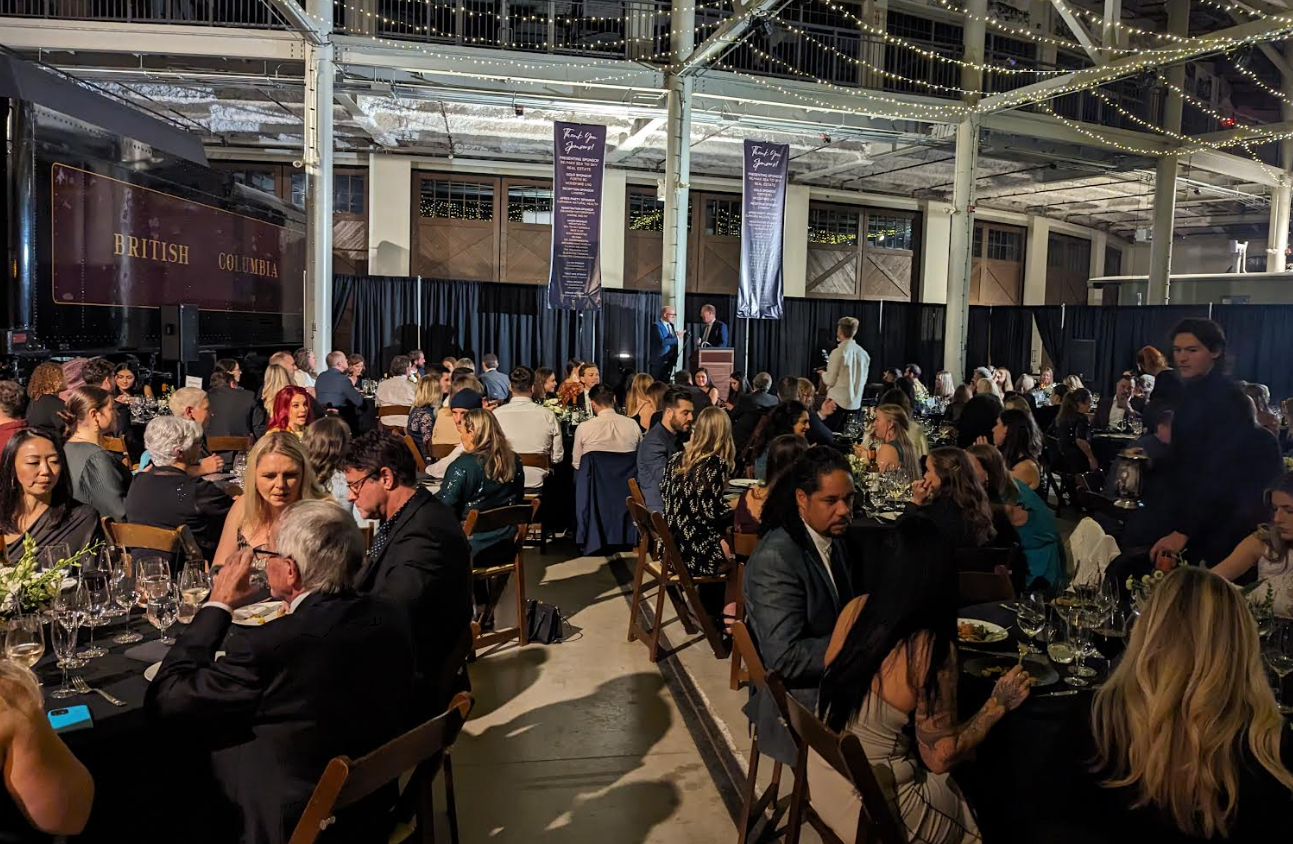 The Squamish Chamber of Commerce has announced the winners of 2023 Squamish Business Excellence Awards Gala presented by RE/MAX Sea to Sky Real Estate.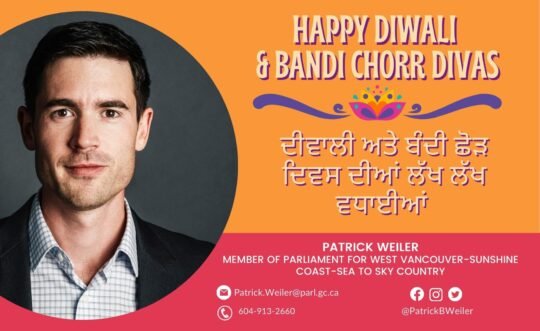 The annual event was held at the CN Roundhouse Railway Museum on November 3 where business owners, supporters, and hard workers of the Squamish business community gathered for an evening of celebration. Many connections were fostered, as the evening began with a Sparkling Reception sponsored by LandSea, the chamber said in a press release. Special guest Emilie Buck offered spontaneous and unique "Poetry on Demand."
Following the reception, guests were invited into the dining area which was beautifully decorated by Billies House. The ceremony began as Kirby Brown, manager of the Sea to Gondola, delighted the crowd with quick banter and glowing introductions for award sponsors.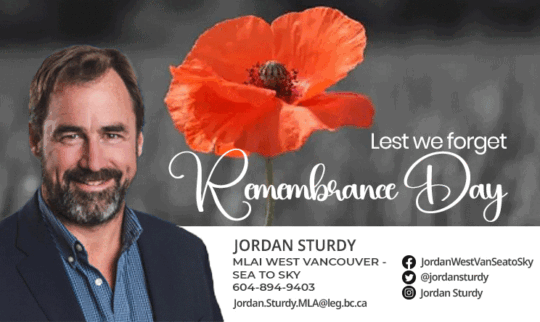 Each award sponsor revealed the winner of each of the 11 award categories and presented the winners with their trophy – by 3 Storms Creations. The decadent three-course dinner from Bermudez Catering elevated the event with mouth-watering dishes. The evening ceremonies ended after all winners were thoroughly congratulated and applauded and then guests filtered into the After Party sponsored by Euphoria Natural Health. Taylor James had everyone mesmerized with her beautiful voice and dancing hard to her covers – 'These Boots Were Made for Walking" was a big hit, the chamber said.
Below are the Award Categories, Finalists and Winners
Bill Manson Citizen of the Year Award
Finalists; Amy Reid, Jose Oreamuno, Marisa Navaro Ros
Winner: Jose Oreamuno
Small Business of the Year Award Finalists:
Healthy Hearts, Healthy Minds The Little Bookshop Squamish Dance Centre
Winner: The Little Bookshop
Medium Business award
Blue Water Concepts Squamish Valley Golf Club Sunflower Bakery Winner: Squamish Valley Golf Club
Business Innovation of the Year Finalists: Bueno Custom Furniture Euphoria Natural Health Quantum Technology Corp
Winner: Bueno Custom Furniture
New Business of the Year Finalists
Cleveland Meats Outbound Station Peak Provisions Mountain Grocery & Goods Sweet Threads Yarn & Fibre
Winner: Outbound Station
Community Builder (for-profit)
Finalist: Groms Physio & Co Winner: Groms Physio & Co
Community Builder (non-profit)
Finalists: OurSquamish Place Making Society, PearlSpace, Squamish Senior Living Society, Squamish Welcome Centre.
Winner: PearlSpace Squamish
Arts & Entertainment Finalists
Act Alive Between Shifts Theatre – The Studio Step Out! Winner: Act Alive Environmental Impact Finalists: Blue Water Concepts Sḵwálwen Botanicals TAG Panels
Winner: Blue Water Concepts
Indigenous Business Finalist
Sḵwálwen Botanicals Winner: Sḵwálwen Botanicals Young Entrepreneur Finalists: Cole & Candace Smith Melissa Dewolf Rebecca Bolkowy
Winner: Rebecca Bolkowy