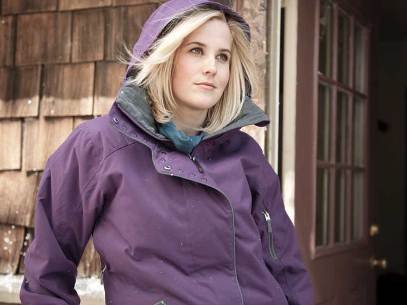 By Gagandeep Ghuman
Published: Jan. 21, 2012.
The Canadian Freestyle Ski Association (CFSA) issued a statement on Friday to correct misinformation about Sarah Burke's $550,000 medical bill reported in earlier press reports.
The CFSA said in a press release the Burke family had not yet received a hospital bill from the University of Utah. Although based on early estimates, total charges for Sarah's care are expected to be approximately $200,000.
More than $200,000 had been raised by Friday night on the website set up by Burke's agent, Michael Spencer.
"Because of the donations in the last day, it is now clear that Sarah's family will not have any financial burden related to her care," the press release states.
"Further contributions will be used to establish a foundation to honour Sarah's legacy and promote the ideas she valued and embodied."
Once the hospital charges are finalized, the university will work with Health Canada to determine what type of coverage may be available and what their contribution will be.
The Canadian Freestyle Ski Association has insurance to cover its athletes, but athletes competing in events not a sanctioned by the CFSA are not covered.
Athletes are also covered for Olympic, world championship, and the world cup.
Burke's injury came in an event sponsored by Monster Energy, who, in a statement on their website said they would help the family financially.
"Without hesitation, we will continue to support Sarah's family, are working directly with them to assess their needs and are committed to helping them financially," they said.
The British Columbia Ministry of Health says it will cover a small portion of Burke's medical bills.