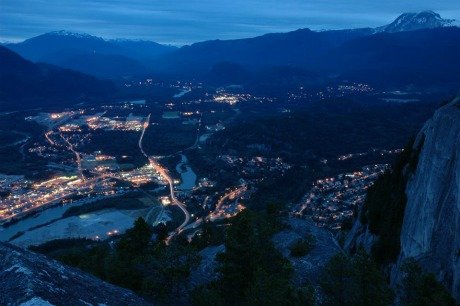 By Gagandeep Ghuman
Published: Feb. 11, 2012.
Squamish grew  by 14.8 per cent over the last five years, adding as many as 2,229 new residents, the 2011 census reveals.
The Census 2011 recorded 17,178 residents in Squamish; in 2006, the number of people who called Squamish home was 14, 949.
Squamish posted one of the strongest growth rates for a Lower Mainland community, followed by Chilliwack and Kelowna, which posted population growth rates of 11.9 per cent and 10 per cent.
Metro Vancouver grew at a rate of 9.6 per cent over the past five years.
Prince Rupert and Williams Lake were among the cities with the biggest population declines.
The latest Census figures show B.C.'s population increased by seven per cent between 2006-2011, to 4.4 million, making the province the second fastest growing province next to Alberta.
Overall the Canadian population increased to 33.5 million, an increase of 5.9 per cent.