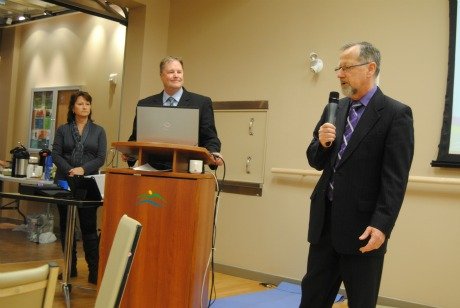 Submitted
Published: April 24, 2012
Kevin Ramsay, Chief Administrative Officer for the District of Squamish, announced his resignation today, embracing a new role as City Manager for the City of Port Moody. 
Ramsay came to the District of Squamish in 2009 and led significant changes in the structure, governance and internal operations at District Hall, says the press statement released by the district.
 The 2010 Service Squamish Initiative was the highlight of these changes, resulting in personnel adjustments, efficiencies in business units and a renewed focus on customer service.  
"I am very proud of the accomplishments of this organization over the past few years," said Ramsay. 
"I would like to take this opportunity to thank each and every one of you who made my time at the District so very enjoyable and rewarding.  This new opportunity enables me to be closer to my family, has captivating community challenges and will enable me to utilize my skills in a large municipality within Metro Vancouver," he said.
"I will truly miss Squamish but it is the right time to take on this new role."
May 22 will be Ramsay's last day with the district.
Mayor Rob Kirkham said, "Mr. Ramsay has made some key changes that will continue to propel the District forward for many years to come.  His ability to develop strategic business solutions, enhance community engagement and manage change along with his passion to inspire others has significantly benefitted Squamish.  I wish him well in his future."