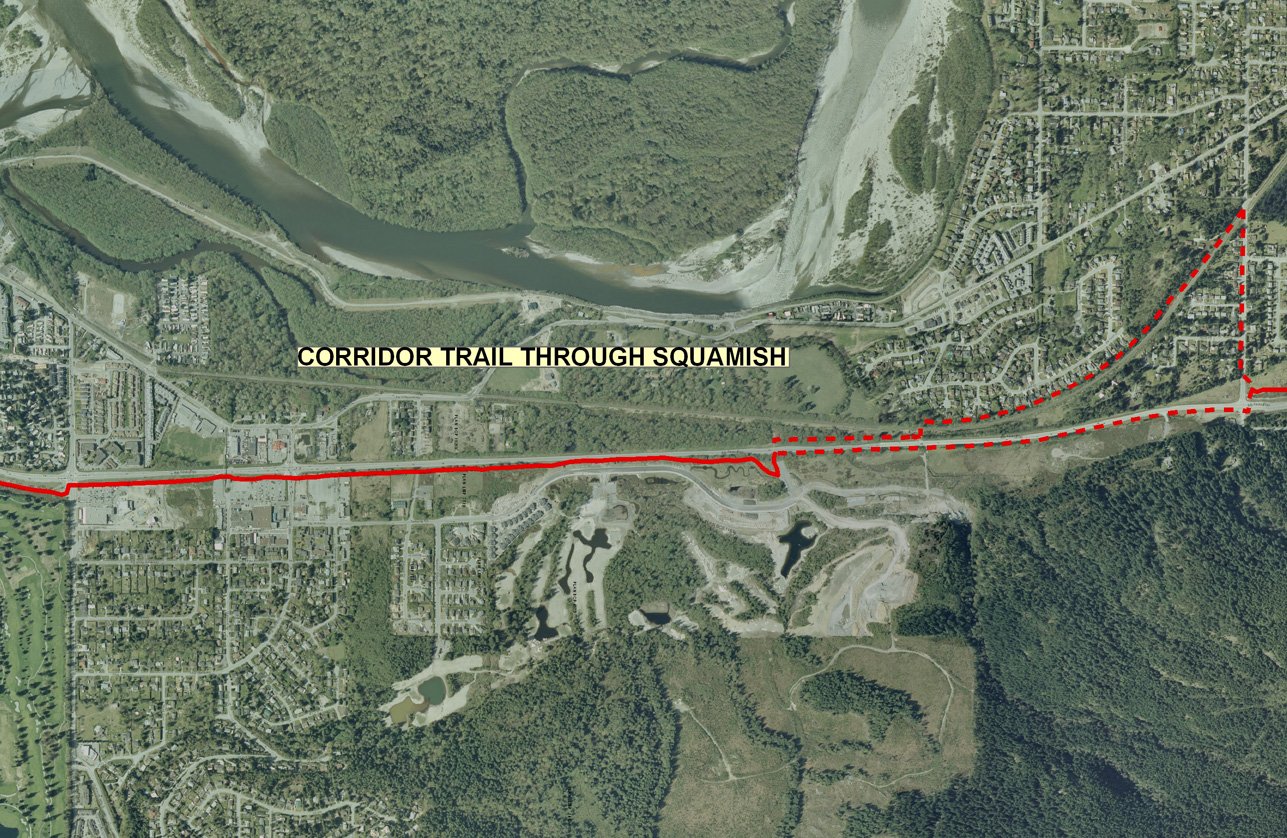 By Gagandeep Ghuman
Published: Oct. 12, 2012
District of Squamish has received $418,000 contribution from federal Gas Tax funds for Corridor Trail.
The trail, part of the Sea to Sky Trail, will stretch from Valleycliffe to Brackendale.
Under the funding criteria, the project is defined as leading to "reduced greenhouse gas emissions, cleaner air or cleaner water" as well as being large in scale or regional in impact.
The Squamish-Lillooet Regional District applied for the funding earlier this year.
"We are thrilled to receive this funding and appreciate the recognition of the value of this trail," said Mayor Rob Kirkham.
He said the trail will offer residents of all neighbourhoods the ability to safely and conveniently travel by non-motorized means throughout the area.
Its goal is to ultimately reduce vehicle traffic on roads and enhance the livability of our community, he added.
District staff will prioritize the projects over the winter and present their recommendations to Council, with the goal for construction to take place next summer.
The Squamish-Lillooet Regional District and its four member municipalities submitted 10 projects to UBCM for this funding.
Community need, regional relationship building opportunities, and economic development potential were some of the considerations for funding.