By Dawn Green
Published: Nov. 24, 2012
It's been coined a revival from the good ole days – plastered all over social media and around town is the message urging support for local businesses this Christmas.
And parallel with this resurgence of people wishing to keep their money in their community comes a rising up of markets where local vendors can gather to collectively sell their wares.
Take Refresh Market, for example.
Last year it bore the title of Fresh Market and event organizer Shannon Lorenz, who is also owner of Garibaldi events and design, says she was astounded at the turn-out for the inaugural event, which attracted 22 vendors and more than 2,000 visitors.
Described as a combination of a vintage, handmade and pop-up market, Refresh market is a new take on the original name, due to Lorenz teaming up with Rachel Boguski, who has taken on the task of branding the event and managing the website and social media side of things.
Thus, explains Lorenz, refresh stands for a new and exciting business partnership, in addition to a host of new vendors coming on board.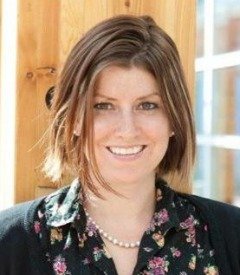 And it all stems from a strong desire to give back to the community, reveals Lorenz.
"It starts with a personal passion and something you truly believe in," she said.
"Last year the vision of the event began with a love for Christmas, my personal passion for purchasing handmade treasures and doing something in the community that supported small business.
My husband and I have a small business and we both believe in giving back to the community and supporting others in small business."
It wasn't always smooth sailing, admits Lorenz.
It was tough to build momentum for the first market, she recalls.
But following its wild success, she notes that in contrast, this year she has had to turn vendors away due to lack of space and added the event was sold out by the end of September, with 28 vendors signing up to sell their products.
This has led her to secure a spring Refresh market venue, set to take place within the West Coast Railway Heritage Park, so it is truly morphing into a bi-annual event, noted Lorenz.
With dedicated artisans flocking all the way from Pemberton to Surrey to sell their handmade wares, Lorenz says there is definitely a strong contingent of Squamish-based vendors on hand.
One of them is Amanda Morrison, owner of Little Bit Designs.
Morrison says her inspiration was triggered by the birth of her son. While on maternity leave, she started putting her natural love for creativity to work and constructed him a felt crown for his first birthday.
Then, bolstered by positive feedback from friends, she launched her own business.
"I started making the dress-up crowns that kids could use for birthdays, to dress up as princes, and then it grew into the masks and superhero stuff," she said.
Her biggest challenge?
Finding time for creating while juggling being a stay-at-home mum, she says.
And as for Refresh market, Morrison admits she is really excited to be a part of it.
"I definitely think it's a good fit with my company and where it's trying to go. It's always great to be part of a market with lots of local sellers who have the same ideology as me."
Refresh market will be held on Dec. 1 at the Squamish adventure centre from 11 a.m. to 4 p.m. and people are encouraged to bring cash donations for Community Christmas Care.