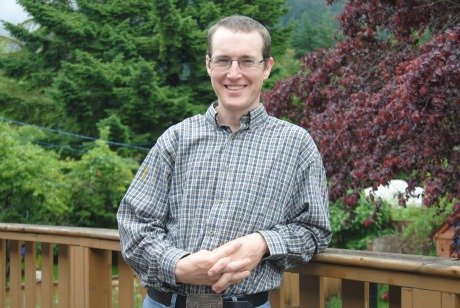 By Gagandeep Ghuman
Published: Dec. 15, 2012
Coun. Bryan Raiser has one less thing to worry about.
Raiser has settled out of court with a raft of defendants in a legal case that dragged on for three years.
Raiser sustained injuries when he fell down from an embankment on Highway 99 while riding his bike back to his home in Valleycliffe in 2009.
He sued the district of Squamish, the province of B.C., Kiewit, and Sea to Sky Highway Improvement Project, among others, alleging negligence for failing to maintain the highway, and failing to warn through signing or lighting.
Raiser says he's glad it's finally over.
"Nobody likes to be in a court, and I think in the end, nobody really wins in the court," he said.
He refused to reveal the details of his settlement.
Raiser said doesn't regret taking legal action against the roster of government agencies named in the lawsuit.
"My knee broke and I feel pain every day, so it's not insignificant," he added.
Raiser had to undergo a knee surgery, and spent six months recuperating, suddenly finding himself unable to care for his family, he said.
"My life was completely screwed," he said.
"The rehab was simply insane. I was on the couch for six months, and my wife had to work and do basically everything else."
Raiser finds irony, but no conflict, with District of Squamish being one of the defendant in the court.
"It doesn't matter what I was doing at the time," he said.
In fact, when the incident happened, he said he was encouraged by many people to proceed ahead with a lawsuit because it seemed like the right thing to do.
Reflecting back on the time of frantic highway construction, Raiser said he is amazed more people didn't end up hurting themselves.
"It was a mad house, and everybody knew how crazy it was," he said.