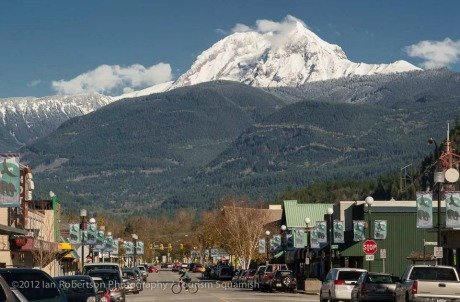 By Gagandeep Ghuman
Published: Jan. 27, 2013
The council's top priority in 2013 will be downtown Squamish.
"Squamish downtown will be transformed into a waterfront-oriented, vibrant centre for commerce, culture, and creativity," said Mayor Rob Kirkham.
Council has identified some quick wins to kick-start the work in 2013.
•         Finalize Downtown Neighbourhood Plan
•         Public Art Policy and installation of public art
•         Cleveland Avenue upgrade – Victoria to Main Streets
•         Downtown Entrance Upgrades
•         Downtown Cycle Routes
•         Downtown Revitalization Program providing tax and other development incentives
•         Mamquam Blind Channel/Marine Strategy
A 20-year strategic action plan is also being developed to take the downtown initiative from concept to reality.
This would include meaningful connections to the waterfront along the Mamquam Blind Channel, such as waterfront parkland and walkways.
There will be public amenities and spaces in the downtown, such as a new town square.
The district also plans to create an efficient traffic and parking plan that supports transit, pedestrians and bike lanes.
A streetscape plan that beautifies and livens up the streets, including public art, signage and way finding, is also on its way.
The district has also committed to work on trail connections between Downtown, the Squamish Estuary, Squamish Oceanfront Development Corporation (SODC) lands, the Mamquam Blind Channel, Smoke Bluffs Park, and neighbourhood residential areas.
"There is a great amount of work to be done," said Mayor Kirkham.
A broad community engagement process will begin this spring to help direct and shape the work, with the plan expected to be in full swing by the end of May 2013.