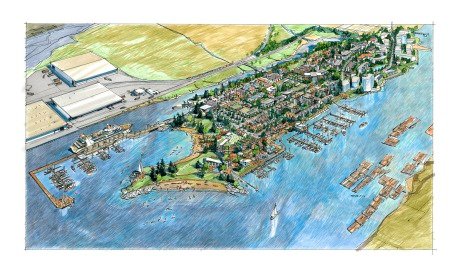 By Gagandeep Ghuman
Published: Marc. 12, 2013
The marketing push by SODC is generating worldwide interest in our Oceanfront site, the district's arm length corporation said in a press release. 
Over the past several months, SODC has worked with the real estate firm of Cushman and Wakefield to complete an extensive Request for Expression of Interest (RFEI) process in a search for purchasers or partners for the development site. 
"We are very pleased with the level of interest in the Oceanfront project," said Bill McNeney, chair of the SODC Board.
"We have received multiple responses from local, regional and international companies. We now have the difficult, but exciting task of choosing the right partner for the community of Squamish."  
SODC, Cushman and Wakefield, and the District of Squamish via consultants Coriolis Consulting Group will now work through the extensive process of interviewing and assessing the various responses.
The selection of a suitable development partner would be final step in transform the peninsula into a vibrant and sustainable waterfront community, McNeney said.  
"We have a critical decision ahead of us as we strive to make the right choice that will provide the most benefit for the entire community."
There has been no official word on when a final development partner might be shortlisted.