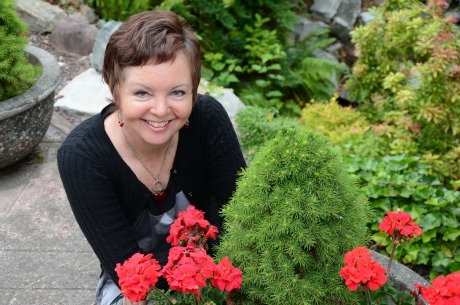 By Bronwyn Scott
Published: July 2, 2013
Inspired by a cancer survivor in the U.S., Michelle Pammenter Young is putting together Warrior Bags as part of her cause to help ease the life shattering experience of diagnosis.
Hand crafted soaps, face products, jewelry, toothbrushes and handmade lap blankets are some of the contents. A cup with a straw is also included because, as Pammenter Young explained, when you go through surgery it's hard to drink normally.
Since her diagnosis with inflammatory breast cancer a year ago, Young has written two books. The first, called The Year I died: A Memoir offers a personal account of her experience. It was published in March.
The second, The Cancer Warrior Handbook, offers a humorous but helpful guide for getting through some of the processes of treatment. It is still in the works but is nearing completion.
Some of the campaign funds will go towards the final production costs of editing, graphic art and marketing. Each Warrior Bag will contain a copy.
"The idea is that the patient doesn't pay for it, the patient just gets this bag full of loving goodies with a little note inside that says, 'Hey, we care about you and sorry you're going through this," Young said.
Through all the trials and traumas of radiation, chemotherapy and surgery, Pammenter Young lost her mother and brother in the same difficult year.
Her vibrancy and strength in pulling through, and her determination to help others despite her own hardships, inspired photographer Pascale Gadbois to put together a short documentary of Pammenter Young's journey.
"Michelle was going through a lot of big treatments, with a big operation planned in the near future . . . I thought that I could maybe just take a day and showcase her beauty," she said.
The documentary, about four minutes in length, will be completed in mid-July. The message it conveys is that beauty doesn't have to fit any particular mold, said Gadbois.
But it wasn't a one-woman effort.
Brenda Bakker, a New York makeup and hair stylist from Pemberton, got her ready for the day of filming, a local artist created a soundtrack for the documentary and designer dresses were provided.
Proceeds from Pammenter Young's fundraising campaign will go towards the first 100 Warrior Bags, which cost about $40 each, and completing The Cancer Warrior Handbook that will be part of that package.
An website for online donations is available at www.indiegogo.com/projects/giving-back-and-creating-awareness