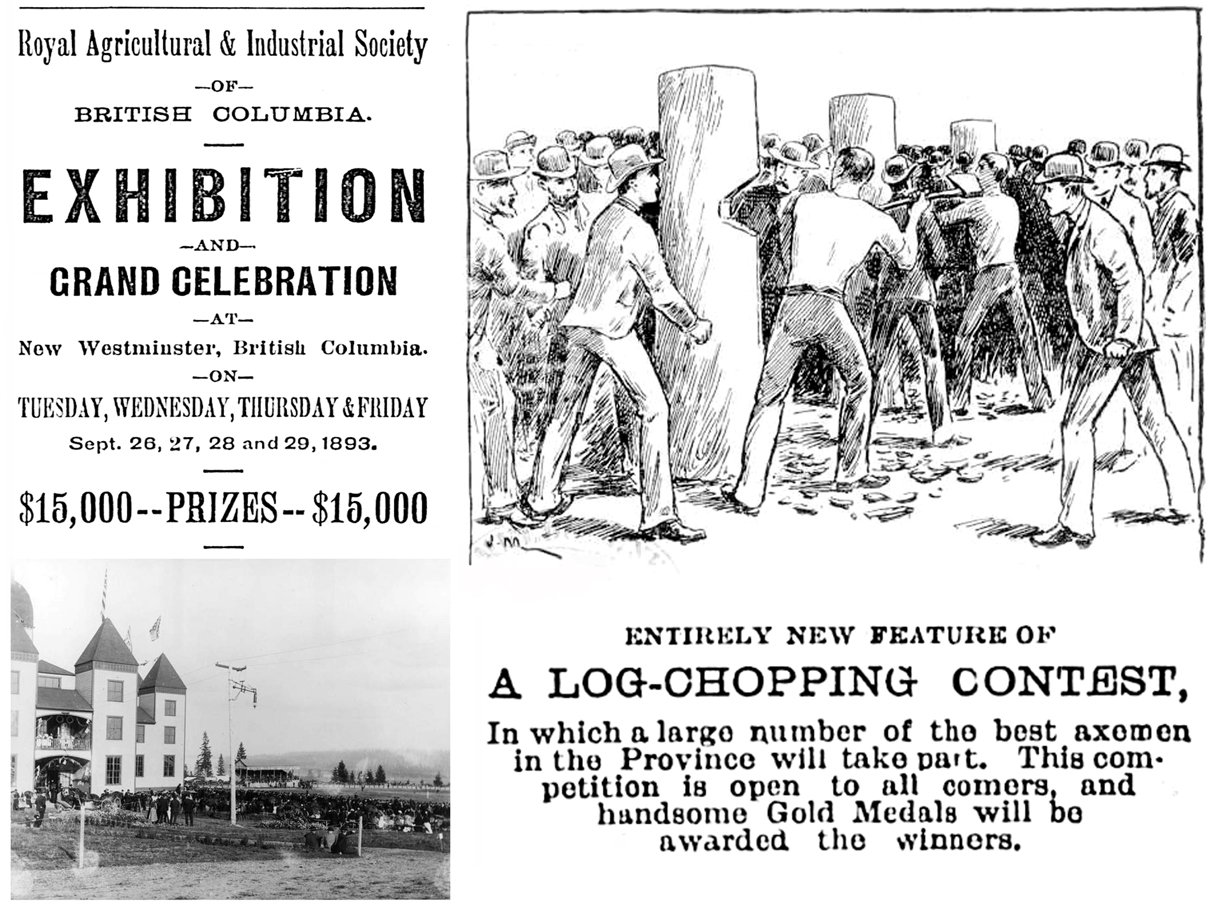 By Eric Andersen
Published: July 27, 2013
In September 1893, the Royal Agricultural & Industrial Society inaugurated an annual provincial championship "Log-Chopping Contest" at its Queen's Park exhibition grounds in New Westminster. During the days prior to these 1890s annual contests, arrivals of logger competitors by steamship from Vancouver Island, Howe Sound and upper coast camps were recorded in the newspapers.
The 1893 provincial championship gold medal was won by J.A. Murray of the mainland. His main rival, A. Brewster of Victoria, claimed he was merely out of condition at the time, and was anxious for a rematch. Brewster sent a representative over to New Westminster the next month to issue a formal challenge to Murray. Each competitor would be backed by sponsors, for a substantial prize money award.
Around B.C., early log chopping, sawing and birling competition events were most often held as part of Dominion Day or agricultural fairs – or sailing regattas, as in above 1910 photos from Cowichan Bay. Loggers' sports were somewhat exotic sideshow entertainment, alongside the greasy pole and war canoe racing.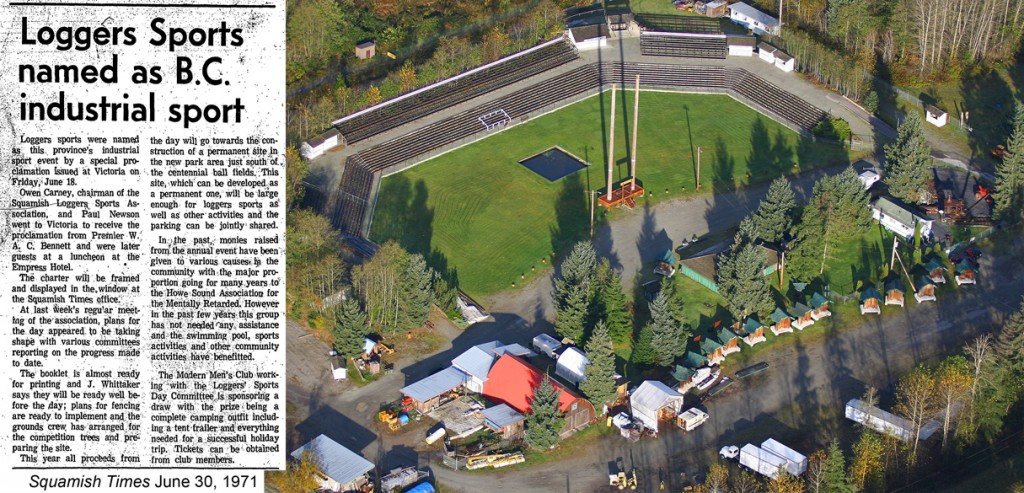 In June 1971, Premier W.A.C. Bennett declared Loggers' Sports "the official Industry Sport of British Columbia". The Premier pointed to the rapid growth and popularity of logger sports, and presented Squamish Loggers' Sports chairman Owen Carney with a proclamation.

Also in 1971, the Squamish organizers began to raise money and make plans for a new purpose-built, 5,000 seat arena, completed in 1983. As from the beginning, however, the Squamish show would continue to donate funds to various community needs and projects. The Saturday Novice & Intermediate Show event is now a 'Loonie-Toonie Day' with surplus proceeds allocated to select community groups and projects.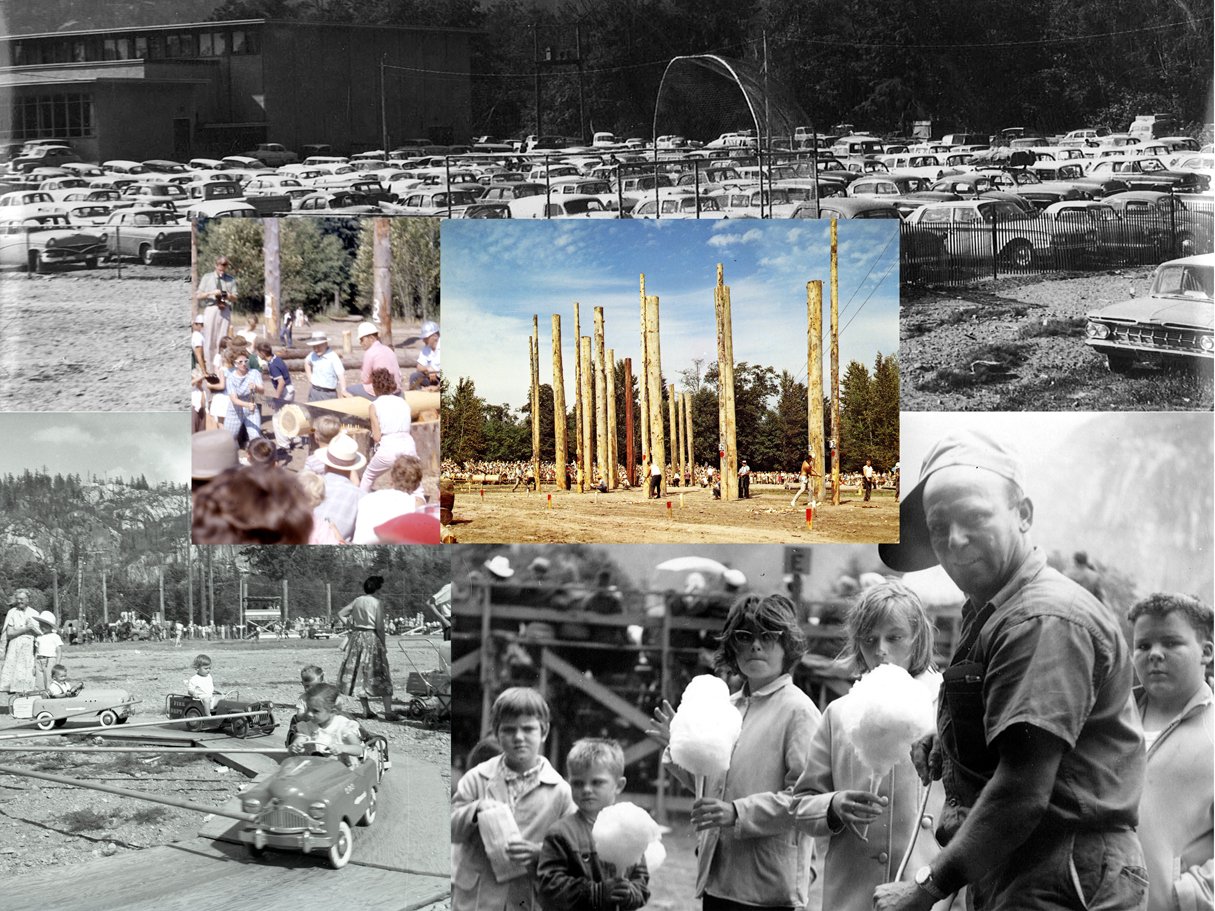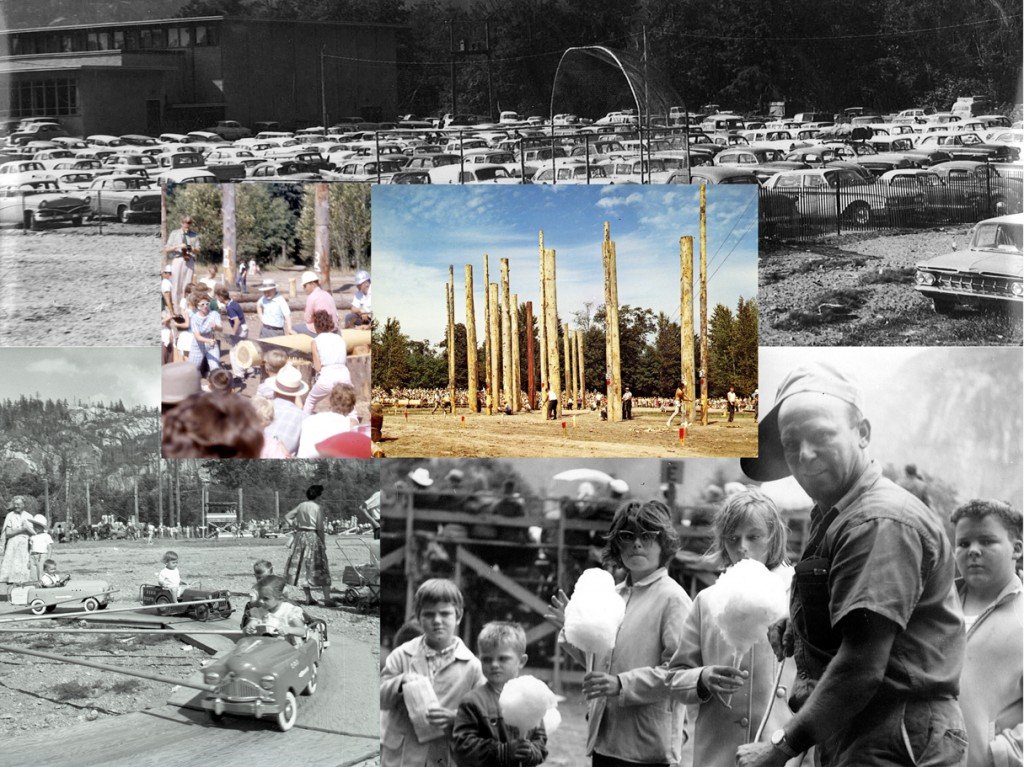 In many B.C. towns, longstanding annual traditions of loggers' sports competitions unfortunately came to an end when a larger fair ended or changed format. At Squamish, however, from 1957 a big annual community summer festival with multiple programs and events has been built up around loggers' sports. This has contributed to its unique longevity.
At 56 consecutive years, the Squamish Days Loggers' Sports Festival is the oldest in the Pacific Northwest – and as a two-day event it is the largest of its kind in the world.