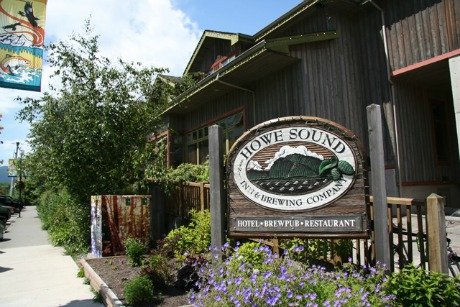 By Gagandeep Ghuman
Published: Aug 8, 2013
Two Squamish food businesses are among the winners of the We Heart Local Awards, a first popular choice award of its kind in B.C.
Howe Sound Inn & Brewing and The Locavore, the food truck at On the Farm, won the award for Favourite Local Brewry and Favourite Local Food Truck.
The Locavore Food Truck is owned by Steve Moir and Cory Balano, with the menu created by local Chef Jason Nadeau.
It's supported by local producers from within a 100 mile radius, including the Glacier Valley Farm.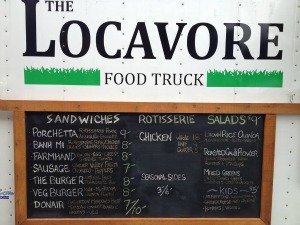 Howe Sound Inn & Brewing, owned by former councilor Dave Fenn, won four awards at the Canadian Brewing Awards in Victoria in May.
The We Heart Local Awards were given out by Buy Local. Eat Natural, a not-for-profit community forum that aims to promote and bring together local food products, growers and producers.
The organization is supported by the BC Agricultural Council and the provincial Ministry of Agriculture.  
The goal is to build momentum around the buy/eat local movement and get more people excited about making local food choices.
For the awards, over 10,000 voters cast their vote in 15 categories for over 230 of B.C.'s favourite growers, producers, suppliers or vendors.
The award for favourite BC Farmer's Market went to Comox Valley Farmers' Market, while the award for favourite local restaraunt went to Local Lounge & Grille in Summerland, B.C.