By Gagandeep Ghuman
Published: Aug. 17, 2013
In a year or so, Squamishers looking for inspiration might find it at the intersection of Cleveland Ave. and Main Street in downtown Squamish.
The district is currently reviewing rezoning application for Inspiration Centre, a multi-use centre for a non-denominational spiritual community of adults.
The land is currently zoned Highway Commercial, which permits automobile oriented commercial, building supply outlets, and nurseries.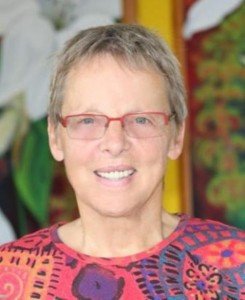 The new zoning, once approved, would be for Downtown Commercial.
The four story building, spread in a 36,000 sq. ft area, would include a multipurpose hall (Sanctuary) for spiritual services, meditation, lectures and concerts.
On the ground floor will be a restaurant that will include a bakery, bookstore and art gallery.
There will also be multipurpose meeting rooms, classrooms, studios for holistic healing practitioners, a garden and a hot tub, in addition to a large yoga and Tai Chi studio on the 2nd floor.
An extensive roof garden and greenhouses will provide produce for the restaurant. The green roof and multi-purpose hall may also become a destination for meditation retreats, wedding ceremonies and funeral services.
Around 40 apartments will be available on the third and fourth floor.
There will be sixteen 600 sq. ft studios and twenty-four 900 sq. ft. apartments of open design, along with a rooftop garden that will include greenhouses, space to grow organic vegetables, herbs, plants, flowers, walking paths, and sitting areas for meditating, relaxing and studying.
Clasina van Bemmel is the vision behind the centre; she purchased the land in 1999.  
Bemmel visited number monasteries and ashrams during her travels to India and Nepal, a source of inspiration for her project downtown.
"The idea is to bring people together," she said.
"This shared community welcomes those who follow all spiritual paths."
In her vision, the Centre will be a warm, vibrant and welcoming spiritual space with opportunities for regular meditation, chanting, dancing, yoga, Tai Chi, singing, sharing meals and music from all traditions.
The plan is to sell the 40 living units at market value so the proceeds can be used to finance the shared-use portions of the centre.
Bemmel said she won't be able to provide an exact time for construction, but noted that a feasibility study is being conducted.
"The architects are busy working on it and we know what it's going to look like," she said.