By Gagandeep Ghuman
Published: Sept. 21, 2013
A Vancouver based developer wants the district to set clear guidelines and act fast on a float home subdivision he proposed nearly three years ago on the Mamquam Blind Channel.
Developer Ami Tepper says planning department has delayed his applications for lack of clarity and set guidelines for a unique kind of float home subdivision he is proposing.
"I have talked to several councillors who think it's a great idea, but I can't seem to get anywhere with the planning department." Ammi Tepper.
"I have talked to several councillors who think it's a great idea, but I can't seem to get anywhere with the planning department."
The latest challenge, he said, is services.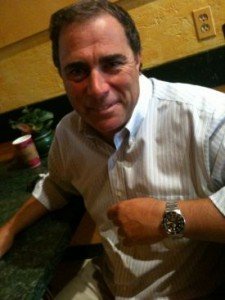 Tepper first made a proposal in 2010 with the district to develop as many as 40 float homes on Mamquam Blind Channel, close to the Marina Estates Buildings in downtown Squamish.
Tepper, who first started the Ford dealership in Squamish in 1998, says he has developed some commercial properties in Squamish and recently in California.
"I have managed to do a whole bunch of development in California, but not here," he said.
The planning department, he said, needs to 'sit down and figure out' if they want the development.
If so, they need to create bylaws that protects the community, and set clear guidelines on what is required from such a development.
Tepper said float homes is the kind of housing development the district and the community should welcome with open arms.
"Float homes can be a viable replacement for people who don't want to live in condos. It's really about opening up a different style of living."
He owns more than an acre of water lots in the east side of the Squamish River, one acre behind the Marine Estates Condos, and one-third of an acre a few hundred metres away from it.
He hopes to sell water lots, about 2500 sq-ft each, in a price ranging from $100,000 to $200,000 a lot.
Along with a parking space for a boat, there will be a parking on land, some in the Marina Estates Condos, and some at the car yard closer to the bridge on Pemberton Street.
Tepper said a float home on the Squamish River might cost anywhere up to $300,000 to build, and can be a viable alternative to a condo or a town home.
He said the district would earn as much as $150,000 in taxes an year, while more than 40 families living in the float homes spend their money downtown.
District spokesperson Christina Moore said his proposal sets a new precdent for marine development in Squamish and involves mulitple levels of juridsiction and complexity. 
"District bylaws are currently silent on float home residential; amendements and permits are required to authorize the use and any further servicing," she said.
The foreshore and water lot are under provincial jurisdiction, a comprehensive marine strategy and an overall plan for the blind channel are underway at the district, which will help inform future decisions, she said.
Staff are working to bring these matters forward to council for future discussion and direction, she added.