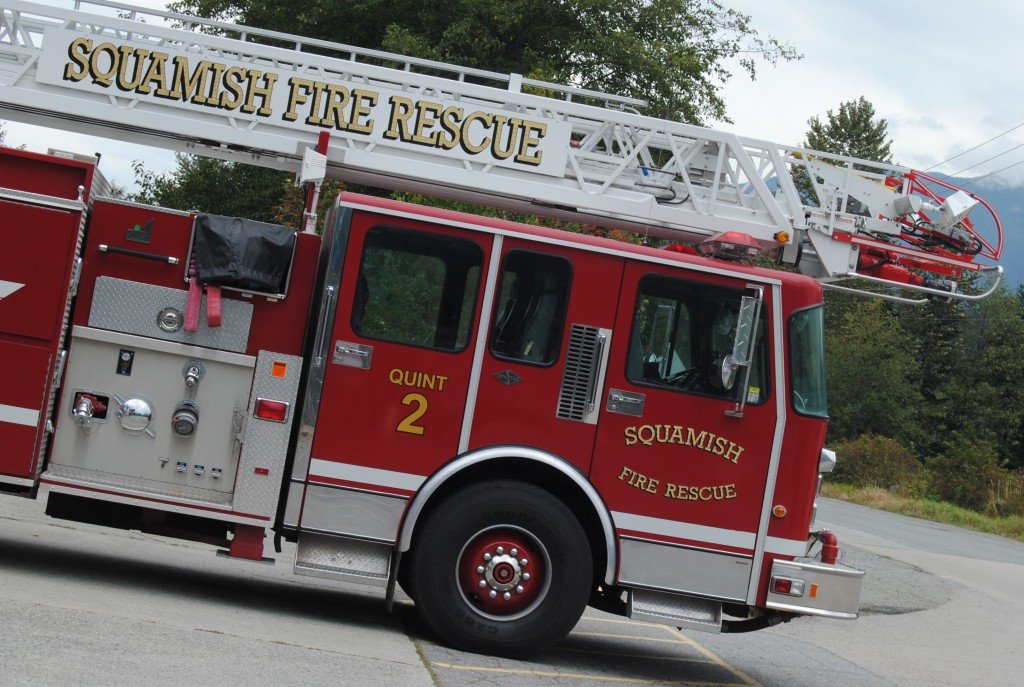 By Gagandeep Ghuman
Published: Dec. 11, 2013
Squamish wants province to amend the collective bargaining act for fire and police services and make the wages fair for local government.
"Firefighters are making anywhere from $10-15,000 less in B.C. compared to Saskatchewan and Alberta." Lauren West
In a recent resolution put forward to UBCM, the district said bargaining is heavily weighted in favor of International Association of Fire Fighters (IAFF).
The district's UBCM resolution said the arbitrator's decisions are escalating career fire fighter wages and benefits beyond what many local governments can afford.
Police officers and firefighters in B.C. are not allowed to strike as they are governed by the Fire and Police Services Collective Bargaining Act, which deems both as essential services.
The act requires that if the settlement is not possible, an arbitrator must be brought in.
The district—and many cities across Canada— say the arbitrator rarely considers the municipality's ability to pay.
In 2009, the district went into arbitration based on 'pattern bargaining,' where a wage increase is settled on in a large centre and IAFF works to follow pattern and achieve the same increase.
The district was unsuccessful in this 2009 mediation, and was asked to pay the wages put forward by the IAFF, said district spokesperson, Christina Moore.
The district decided not to go to arbitration as it would have cost it as much as $60,000.
"We did not have any confidence that the arbitrator would recommend anything different than the mediator," Moore said.
The vice-president of the International Association of Firefighters, Lauren West, said it's grossly unfair to suggest that firefighters are making more than what they should.
"Firefighters are making anywhere from $10-15,000 less in B.C. compared to Saskatchewan and Alberta," West said.
He said the most recent arbitration in Vancouver resulted in one of the lowest wage increase of 2.5 per cent, compared to other parts of Canada.
West said firefighters in Squamish make on average $37 an hour, making less than what other trades make.
"On average, a municipality spends about 10 per cent of its budget on fire, in Squamish it's about 2 to 3 per cent," he said.
 In 2005, Vernon brought forward a resolution asking the province to ask arbitrators to not impose pay parity on bargaining taking place outside of Vancouver.
In July, the B.C. Mayor's Caucus also called on the provincial government to change the way negotiating is done with the two groups.
Volunteer firefighter and SLRD director Maurice Freitag said the district should look to Britannia Beach fire department for tips on running an effective, yet sustainable fire department.
He said while Squamish fire department volunteers may leave to find full-time positions elsewhere, Britannia Beach fire department discourages that activity.
"Squamish has the farm team system where volunteers get trained, get their certification, and find jobs elsewhere," he said.
At the Britannia fire department, volunteers have been working for as long as 10 or 15 years, he added.
Protective services, which include police, fire service and emergency management, accounts for 27.9 per cent of the operating budget.