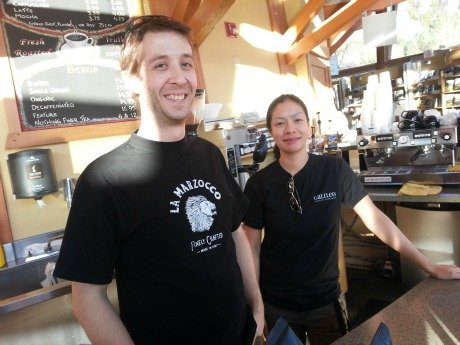 By Gagandeep Ghuman
Published: Feb. 22, 2014
Single family lots planned in Brackendale
A development application to rezone a parcel of land on Depot Road in Brackendale from the existing Rural 2 to Rural 1 zoning has been made to the district. The rezoning would increase the permitted number of subdivided lots from 10 ten-acre lots to 30 two-acre lots.
The development site is located at the West end of Depot Road, West and South of Waiwakum IR No. 14, Rayburn Road, and the Judd Slough.
Development permit issued for Sea to Sky Ford
Squamish council issued a development permit for Sea to Sky Ford car dealership located in the business park at Commercial Place. The project spans three lots at the intersection of Queens Way and Commercial Place.
The development is about 13,249 square feet in size. There is no information yet on when construction will begin.
Green Clean becomes Remarkable Clean
Driven by a desire to grow the company outside of the Sea to Sky Corridor and earn a unique trademark, owner Amy Remark has changed the name of her business from Green Clean to Remarkable Clean.
Amy Remark said that Green Clean was too generic to trademark, but the new name is remarkably appropriate for her.
 It encompassed Remark's last name, it also aptly describes the company's values, 100 per cent eco-friendly cleaning.
 Executive Suites Partners with SquamishAdventure.com
The Executive Suites Hotel and Resort and SquamishAdventure.com have forged a new partnership, offering an enhanced visitor experience and boosting the allure of Squamish as a vacation destination.
"We see enormous opportunity for local businesses to get involved and be the change they want to see for our economy," said Jared Sissons, General Manager at the Executive Suites Hotel.
"By working together with SquamishAdventure.com we offer an all-inclusive style stay that provides an ideal, convenient and customized option to our guests."
Farmer Marker accepting vendor applications
The Squamish Farmers Market is accepting vendor applications for summer market. Expect some changes this year aimed at both better supporting small business and the elimination of GMO foods from market stalls.
SFM is 'grandfathering' out vendors who also have storefront operations; vendors who start off at the SFM and then expand to store front businesses in subsequent years are subject to separate jurying and limited market slots.
Also being nixed from the market are GMO fresh foods.
Vendors selling fresh produce will be required to retain and provide seed packets to prove non-GMO origin of their crops. To "support small scale farm, food and arts initiatives" the SFM is offering a limited number of shared booths to Market Collectives, or groups of vendors who share a common theme.
Adventure Centre Seeks Café Operator
One of Squamish's most happening café spaces will be available for lease in the coming months. Galileo Coffee is set to vacant their adventure centre location their second location at the Squamish Adventure Centre in order to focus more on roasted coffee sales.
Last year, over 170,000 people walked through the Squamish Adventure Centre's doors, and Galileo reported gross sales of $330,000.  The Squamish Adventure Centre is currently accepting Expressions of Interest from potential (and current) Food and Beverage operators wanting to lease the space. The new operator would be expected to 'open their doors' on May 1, 2014.
Free coffee with hockey game at Tim Hortons
Tim Hortons is offering a free coffee of any size and a breakfast sandwich from 3:30 am-the end of the second period of the hockey game for anyone who makes a donation to Big Brothers and Big Sisters.
The hockey game starts at 4 a.m. on Sunday morning and the game will be on at Tim Hortons.
 –Info on Farmer's Market and Adventure centre was provided by Training Innovation's Andrea Smith.