Peter Kent
I was born in North Vancouver and have been former 15-year personal stunts double to Arnold Schwarzenegger, Hollywood Stuntman's Hall of Fame inductee and Gemini Award winning producer. My council bid comes from a desire to give back to a community I have come to love, to be responsible to those who have honored me with their confidence and votes, to provide high caliber leadership, to assist and be part of a team in planning for the future, and to make Squamish a safe, healthy and prosperous place for families, residents and environment.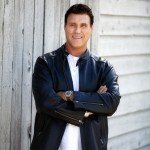 Allow me to echo the quote: "Courage is what it takes to stand up and speak; Courage is also what it takes to sit down and listen." Remarkable municipal governance requires both equal commitments from the civilians and the elected. As residents, we are encouraged to engage and educate ourselves to participate, involve, and advocate for our community and loved ones. As a council, we require a joint effort of transparency, teamwork, and accountability. Let us foster the concept of "WE" instead of "ME" within our municipality! Let us honor those who elect us by listening and remembering our community's best interest before our own. Ultimately, I thank you for considering electing me as your municipal teammate and councilor; it would be my privilege if given the opportunity!
Karen Elliott
It wasn't an easy decision to put my name forward and run for council as a relative newcomer. In the end, my concerns about our town getting stuck in either/or thinking rather than finding innovative solutions, my sense that transparency and community engagement were lacking, combined with my belief that since women make up 50 per cent of the population we should be represented to the same degree in the political process, were enough to make me step forward. My vision for Squamish is based on four main ideas: create greater transparency and productive community engagement, incubate and attract sustainable businesses that complement rather than compete with the environment, build collaborative community services, and work with our young people to develop the most engaged and skilled youth in this country by the time they leave high school.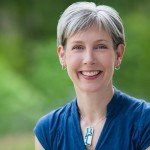 I think the most valuable asset I bring to the table is my professional experience. Since graduating in 2004 with a Master's degree in behavioral science, my career has been all about people. I work within organizations to help people engage their colleagues in meaningful dialogue, overcome polarized positions to work collaboratively, and build high performance teams. I believe that great ideas will largely come from outside the Council chamber and our job as Councillors is to create an environment where we support and accelerate the ideas that will help us build a healthy, strong, and prosperous community for the long run.
Auli Parviainen

SISU means a unique Finnish spirit of determination, resilience, perseverance and bravery. The word defies translation and reflects a philosophy that what must be done will be done, a combination of stamina to go against all odds and overcome obstacles. Between SISU and the values adopted while growing up it's no wonder I find myself caring so deeply about my home and community to stand up as a councillor candidate. It is fair for our community to have a major role in determining our own future. If the rules and process aren't fair then we must stand up and insist they be made so.  As a kid I lost count how many house and trail building "talkoot" we participated in. This volunteer work, or barn raising, built our home twice as it did many others.
Our community has volunteers and team work in spades yet we haven't so far managed to capture this collaborative approach on the ground into a holistic District culture.  The Council can lead by example by shifting operating practices to one of collaboration, openness and transparency while allowing for more on-going and inclusive community participation and empowered decision making capacity by both residents and community organizations. Our Squamish community is at its painful change threshold but we need to trust that pushing just a bit more will bring us to the forefront to lead the race to greatness. Let's do this together!
Eric Andersen
I grew up on a rock bluff overlooking the lower Squamish Valley. I see Squamish as a "double gateway" – a Portal to the Pacific for our export industries, and a gateway to a mountain recreation landscape important for tourism. These two gateway functions of our community work together and always have.  Two Smart Growth principles are, I think, especially relevant and important to Squamish at this time: 'Complete community' and 'Good jobs are close to home'. An unbalanced jobs-to-housing ratio picture for Squamish has not only economic, but also social and environmental implications. Long-distance commuting to work by many people has effects for community life – for volunteer community organizations, for example.
And if we are also to take seriously efforts to reduce our 'carbon footprint', we should avoid becoming a long distance, extended sprawl of the Lower Mainland. Tourism, 'Knowledge-Based Industry', 'Outdoor Recreation Capital', timber and advanced wood processing industries, logistics/ commercial transportation – these are all complimentary opportunities for a competitive, sustainable Squamish economy of the future. Our destiny as a community is also strongly influenced by senior governments in many areas, such as: land use plans, BC Transit, BC Rail lands, funds for dredging, natural hazards management measures and housing programs. With extensive liaison experience with government at all levels, and good local knowledge, I am confident I can make strong contributions to Team Squamish.
Rob Weys
I am enthusiastic about living in Squamish, and believe in trying to apply common sense in finding solutions to key issues. My wife Jill and I have raised three boys in this community over the last 13 years. We have become friends with many great people and families.  The innovative and positive attitude of this town is tremendous. It is a cross section of many places and cultures from around the globe. The exceptional people that contribute to Squamish make it truly a desired community beyond its boundaries. We live in a great part of the world, surrounded by nature, close to a world class city and resort with many outdoor activities.  The community constantly steps up to volunteer, donate, support, and voice their vision for the town. I have lobbied for lower taxes and utility rates, opposed field user fees, promoted regional transit expansion, and additional community amenities.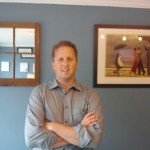 I have requested that more information on the Squamish Oceanfront Development be public, and supported the Sea to Sky Gondola Project. I am concerned with district revenue and recent council salary increases. I feel more controlled spending is required. Our community still struggles with local unemployment, infrastructure upgrades, affordable housing, needed amenities, and limited support for youth and seniors. I believe I can make a difference in these areas.My experience working with many developers, entrepreneurs, investors, industries, NGOs, First Nation governments, and corporations will be an asset. I can provide leadership and advice, in the area of business development.
Bryan Raiser
Hi, I'm Bryan Raiser and I'm a freelance writer, a daddy and a politician. Those of you who appreciate the hard work I've done over the last decade: Thanks, I really do appreciate the support. I'm going to continue doing what I've done all along, including my strong advocacy for safe pedestrian/cycling routes and my dedication to answering my emails, text, Facebook, Twitter and even voicemail.
As your council representative, I will be dedicated to working for consensus to make balanced, ethical decisions that are accountable to the taxpayers. Economic goals: Continue business retention and expansion program. Promote and sell Squamish as a place to do business. Strengthen and diversify our economic base. Collaboration: Squamish Nation, Chamber, BIA, CAN. Continue finding efficiencies with development process. Make downtown waterfront vibrant. Social and Recreational Goals: Improve social and recreational opportunities in neighborhoods for everyone from toddlers to seniors. Connect neighborhoods with enhanced transportation options including bike lanes and public transit. Foster sense of community pride with neighborhood gathering spaces. Protect and preserve Squamish's natural legacies.
With my council experience I have the knowledge, energy and commitment to see Squamish move into the future. With your support I will continue working hard to engage the community and move issues forward.  Call me at 604.848.9343 or email me at info@bryanraiser.com
Doug Race
This is my third election campaign. In the previous two campaigns some common questions and issues arose. However, this campaign also contains an issue that has polarized our community. Over the past year I have learned a lot about the proposal for Woodfibre. I have sat on the staff committee evaluating this proposal and have heard from many experts on many facets of this proposal. I have not heard anything about this proposal so far that leads me to believe it will have a negative effect on our community or its values. A significant portion of the opposition seems to be caused by concerns about the methods used to extract natural gas from the ground.  If we are going to extend those concerns to this proposal then where do we stop?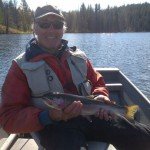 Do we have the same concerns about other business or homes in our community also using natural gas? Do we consider the sources of raw materials that comprise other products in common use? If we are truly going to be "open for business" then we will have to come to some consensus on how we fairly treat existing business and potential investors in our community. It is not just about LNG. There will be other proposals, not just for this site but other locations in Squamish. Our challenge will be reaching a consensus as a community on a vision for how our community should evolve and develop.