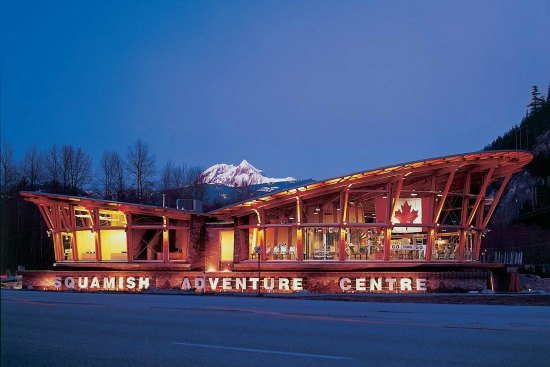 By Gagandeep Ghuman
Published: Aug 15, 2018
A Squamish Adventure Centre teeming with visitors and flush with cash has been the dream of past councils. Now, this council is trying to march towards that dream again.
The district is creating a project team consisting of the district Economic Development Officer, Tourism Squamish and external consultants to find out how best to generate revenue and enhance the adventure centre as a tourism-focussed facility.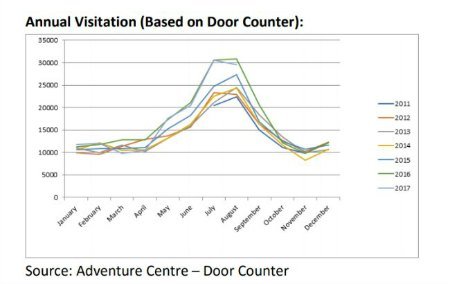 The project team will develop short term, mid-term, and long-term recommendations on how best to increase tourism revenue by bringing in more visitors to the adventure centre.
Staff recently told council data shows the building does receive traffic, especially in the summer months, but the district still sees opportunities for growth.
"The centre currently lacks a clear operating model supporting highest/best use of the facility. A renewed model and business plan would support program and service delivery as well as general operations," the report said.
Originally conceived in the early 2000s', the original intent of the Adventure Centre was to act as an anchor to position the community as the heart of the Sea to Sky corridor.
It was envisioned as a multi-use facility to attract people travelling on the Highway 99 every year, with the centre being a focal point for many community-driven activities.
More than a dozen full-time jobs were forecasted to be created directly or supported by the centre in its first season of operation, although broader impacts were anticipated to be much more generous., staff told the council.
The centre was also forecasted to generate an additional $9.76 million in sales for Squamish businesses, leading to the creation of 293 new jobs with added income of $4.88 million for the region.
An additional $2.64 million in tax revenue was forecasted as a result of the activities of the Centre. That clearly hasn't happened as the centre is still dependent on taxpayers money. No economic impact study of the centre or even of Tourism in Squamish has been done since.
The project team will now assess secondary and primary data and come up with recommendations on how best to increase revenue and make the adventure centre an anchor for the community.