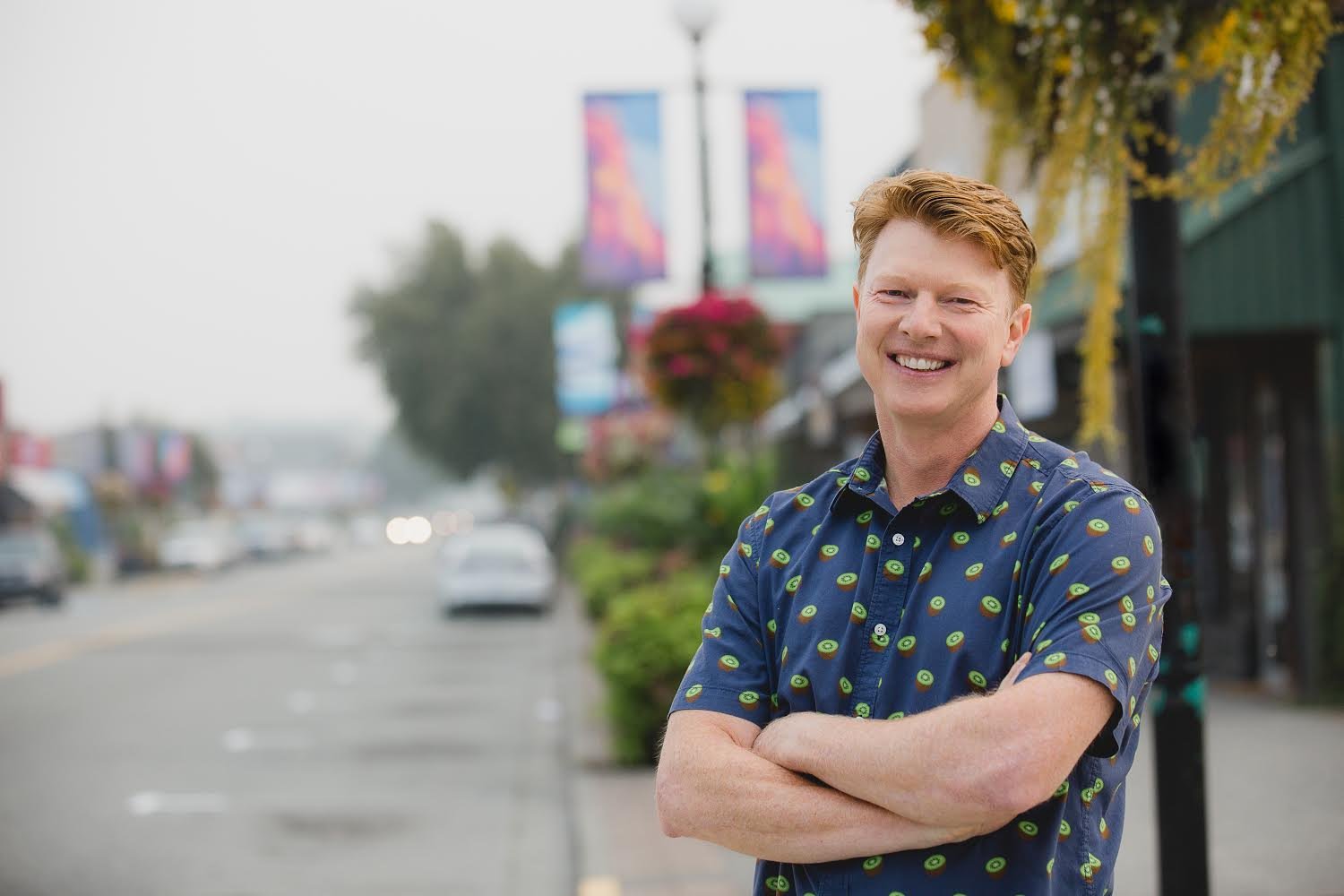 The Squamish mayoral race just got interesting. Jeff Cooke has announced he will run for Mayor with an eye to shape the town's future as it faces the intense pressure of explosive growth.
For the past six seasons Jeff led the Squamish Off-Road Cycling Association (SORCA) as the president, where he oversaw trail investment funding and saw membership grow by 400 per cent, he said.
"We can decide now and shape the future we want or just let it happen without any plan whatsoever."
He is in his seventh year as President of Sea to Sky Crime Stoppers and was a lead volunteer member in the 2014 Squamish rebranding project that delivered the Hardwired for Adventure marketing plan.
He has also served as a director on the Chamber of Commerce Board from 2012-2014, chairing the Economic Development Committee.
Jeff has also served on the GHE School Planning Council and stepped up to coach in the Howe Sound Minor Baseball Association for multiple seasons.
Jeff Cooke earned his MBA from U of T in 1989 and was recruited by tier one company Kraft Foods and later by Kellogg's Company.
After honing his business skills at Kellogg's with assignments in Australia and the US, Jeff and his wife Barb launched Bark Busters In Home Dog Training in Canada in 2003. It was the first franchised dog training company in Canada and is now its largest.
Cooke said Squamish is one of the most beautiful places on this planet and currently one of the fastest growing in Canada, but the real question is how it will look like in the years to come and how those years can be shaped with diligent planning.
"We can decide now and shape the future we want or just let it happen without any plan whatsoever," he said.
"We have virtually unlimited opportunity for setting a path towards real social, economic, and environmental well-being – in terms of what we develop and how we do it; how we incubate local jobs, investment and economic growth; where we work and how we move and how we preserve and leverage the mountain and sea environments where we live and play," he said.
He said it's far bigger than just making Squamish "affordable" or "livable". Rather, it's about how 'we manage growth to retain the things that have made Squamish a fantastic place to live.
Over the coming weeks Cooke will release key concepts that he believes will achieve such a future. His platform is a plan to action to take a financially prudent, measured and pragmatic approach that reflects what he has learned from running a business, from volunteering and from engaging council on a number of policy issues.
"Many people have shared with me their concern for where they think we are headed. I get it. I understand the frustration. And I want to be there to make the right choices that will build a more solid foundation for our future."