By Gagandeep Ghuman
Published: September 18, 2018
If voters can get her to the Mayor's seat, Susan Chapelle is committed to build housing exclusively for all people who now call Squamish home, develop the economic base of the Squamish to support a growing population, protect the community green space and wildlife corridors, discover new ways to solve transportation crisis, as well grow the local economy the right way for a sustainable future.
Chapelle has spent seven years on the council and has served on community and councilor committees for over 19 years while raising a family and running a business in town.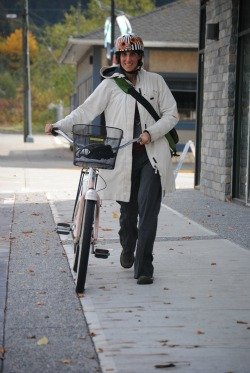 She has an MBA and economic development degree from Simon Fraser University and says she is progressive as well as driven to explore new ideas in the community. She has owned Squamish Integrated Health since her arrival in the Sea to Sky corridor in 1999.
In 2018, she says she recognized the need to help local businesses thrive, and co-Founded Aligned Collective, a not-for-profit downtown hub for networking and incubating community ideas and initiatives.
Rapid and unplanned growth, lack of funding for infrastructure, unsustainable community planning, and threats to natural beauty are all unique challenges facing the town, Chapelle says.
"Squamish is facing significant community asset management challenges that have strained our budget. Taxes and necessary utilities have become unaffordable to local businesses and residences. Economic development land and local well-paying jobs have become a scarce resource. Employment lands and zoning for employment are key issues that have stagnated," she says.
She plans to diversify the local tax base, modernize business zoning and licensing, and make small business taxes affordable. Preserving designated green spaces, and supporting social health are key goals for her.
Know more about her platform at https://susanchapelleformayor.ca/platform