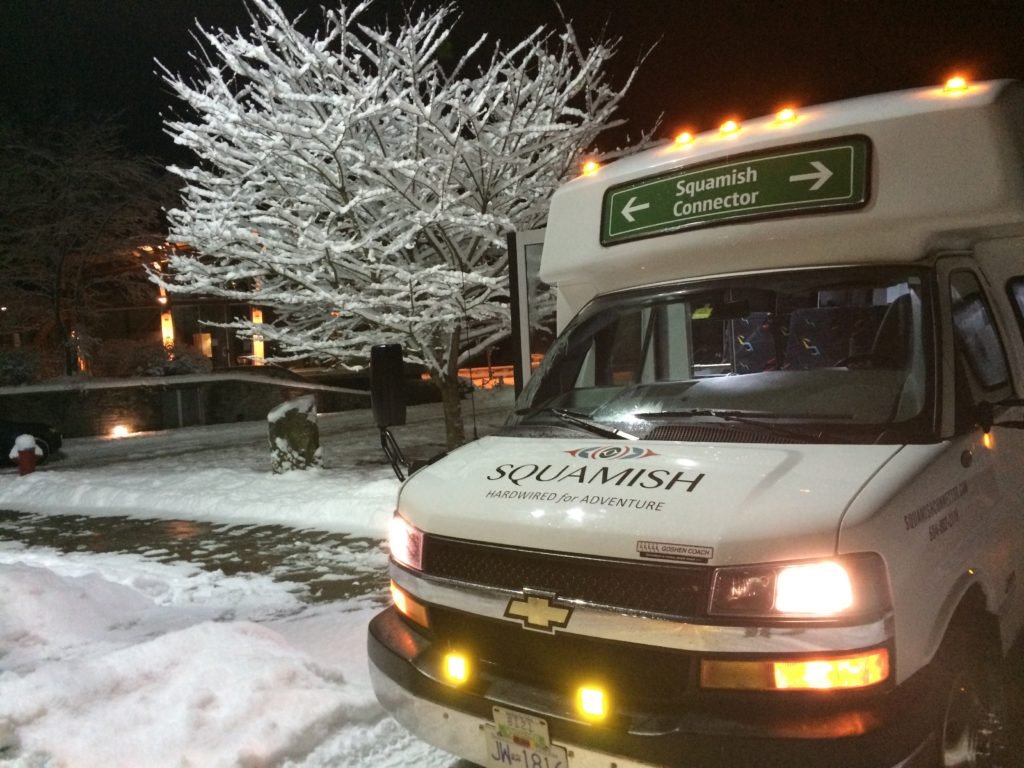 By Gagandeep Ghuman
Published: November 7, 2018
Federico Angel would like you to do the math and get off your car—especially if you have been using it to commute to Whistler.
Squamish Connector has been approved by the province for a private commuter bus between Squamish and Whistler.
The bus service starts on November 15 with a 24-seat bus making two trips from Squamish to Whistler and back.
"We are very thankful to the government for allowing this. Our entire focus has been to serve the Squamish commuters and this gives people in both communities to leave the car at home," said Federico Angel, the owner of Squamish Connector.
Federico said the company will be purchasing a brand new bus soon for the round trip.
Some of the final details are being hashed out but the first commuter bus will leave Squamish at 6:30 am from the Chieftain Centre, pick up people at 6:45 am from the Squamish Adventure Centre and 7 am at the Garibaldi Village stop centre at London Drugs before making its way to Whistler.
It will first stop at Whistler Creekside and then at the Whistler village around 8 am.
The same bus will make its way back to Squamish at 8:30 am, stopping at Creekside ten minutes later before arriving in Squamish around 9:40 am.
The next commuter bus leaves Squamish at approximately 10:05 and begins to make its way back from Whistler around 2 pm.
A detailed schedule will be posted next week on the Squamish Connector website.
A one-day pass will cost commuters $25, while a round trip ticket is prices at $30. Commuters can also secure a connector pass of 10 trips for $110.
Tickets can also be bought online.
Using the Squamish Connector is more cost effective than taking the car, although money is just one factor to consider in the decision to use the new service, Angel said.
"You don't stress yourself on the road, and you get an hour more to sleep or read or finish some work while our professional drivers take you to the city and back," he said.
Squamish Connector has been running a popular commuter bus service to Vancouver for the past four years and Angel says the company will strive to replicate that success in this new route.
The company has also been allowed other point to point trips from Squamish and Angel says he is mulling over a route to North Shore, most probably to West Vancouver.
After Greyhound ended its bus service, the BC government announced last week it would enable private operators on a majority of those routes.
Squamish Connector has also been lobbying with the transportation board to approve the company's request to stop at Britannia Beach for its Vancouver route.