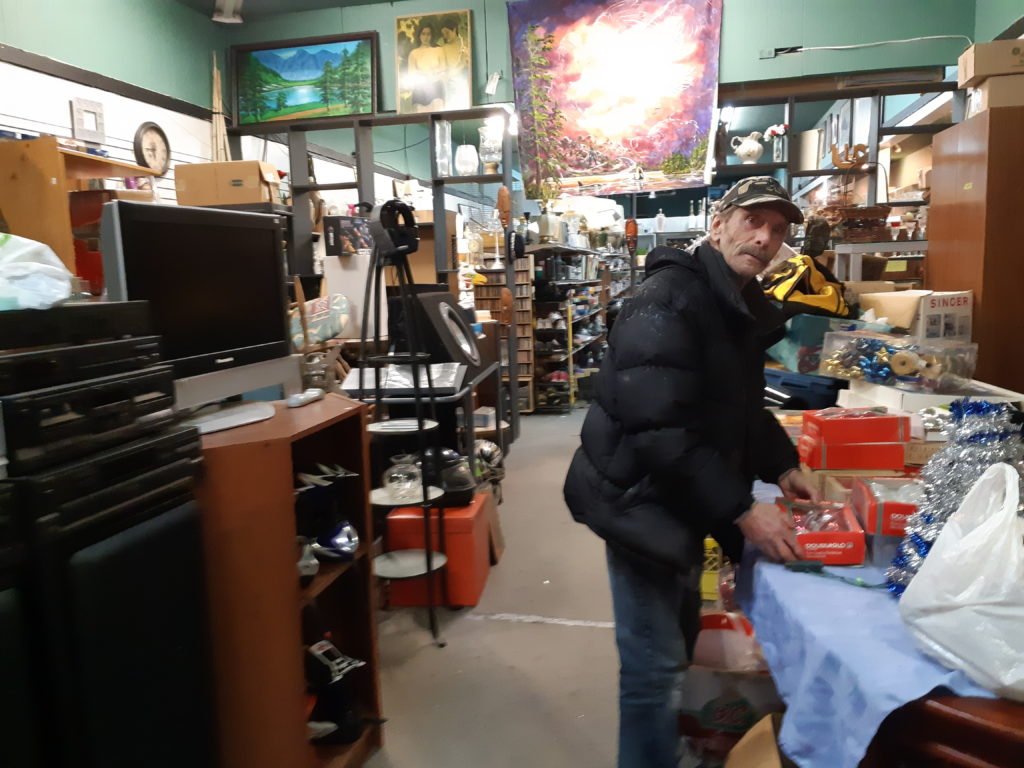 By Gagandeep Ghuman
Published: December 28, 2018
One of the oldest stores in Downtown Squamish will be closing its door to the community next year.
The mini-flea market, also known as Jack's Flea Market, on Cleveland Avenue will close down in February.
Jack Cutler, the owner of the store, said the bad weather of last two winters reduced sales to the point where it became difficult for him to pay the rent.
"I got behind on my rent and it became really hard to catch up, so it's the end of the store. My landlord gave me until February 1 to pay but that is an impossible task for me," he said.
From furniture to books and paintings to charms and countless knick-knacks, the mini-flea market has a dizzying variety of products on sale.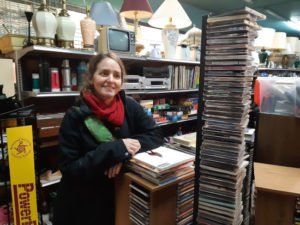 It was Jack Cutler's mom, Edith Cutler, who started the store more than three decades ago. She was a fixture in the downtown until she handed over the reins of the store to her son and moved to Mission.
The store started initially as a way for Edith to sell items to raise money for the Howe Sound Women's Centre.
She later expanded into a mini-flea market on Second Avenue, which eventually moved to Cleveland Avenue.
Jack Cutler said he supports the food bank, the helping hands, and supplies free tents for the homeless, an extension of his mother's desire to help and be part of the community.
"It's sad that it's going because its legacy for my family, and I have talked to many customers who are sad to see that the store is closing," he said.
One among those customers is Joanne Luscombe, who has been shopping at the min-flea market as long as she can remember.

The store's closing is a sign of the times she says, a metaphor for the old being erased rapidly by the new in Squamish.
"This is very sad. Squamish is no longer the kind of town it used to be, you know. It seems like everything is getting torn down here and the people who made up our community are gone," she said.
Joanne said she bought 'little eclectic stuff' from the min-flea market over the years, including old tools and a pump organ.
"I have furnished my home with a lot of things from the min-flea market. Everyone was welcome here and Eddie was everyone's mom," she said.