By Gagandeep Ghuman
Published: January 9, 2019
Friends and family of a Squamish mom battling a rare and aggressive cancer are rallying behind her and urging the community to support a GoFundMe campaign. for her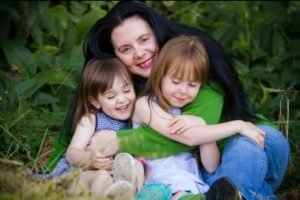 Muriel Hanson, known to most as Mouse, was diagnosed with a rare cancer and is said to have only a few more weeks to live.
After being diagnosed with a nose cancer, she has now been diagnosed with Leptomeningeal carcinomatosis (LC) in her brain and spine, a rare complication of cancer in which the disease spreads to the membranes (meninges) surrounding the brain and spinal cord.
The update was posted by Deanna Wampler as she urged local moms and the community to support Mouse.
"So Squamish (and beyond!),  let's rally behind her and support the amazing Muriel Hanson," Wampler said.
The fundraiser is being organised by Janika Ekdahl, a friend of Mouse, on behalf of her mother, Sue Yates.
They aim to raise $15,000. As of now, over $12,000 has been raised on the GoFundMe Page.
The fundraising campaign is being run by Janika Ekdahl, a friend of Mouse's for 20 years.
"She is a loving, single mom to 2 gorgeous girls, ages 6 and 9. She is also helping her mom (and has been for 10 years) to raise her niece and nephew," says Janika Ekdahl.
Ekdahl said Mouse often volunteers in the community, including at her daughter's school where she organizes the brown bag lunch program.
"She often drives neighbours in need to appointments or the grocery store, and just generally helping out whenever she can," Ekdahl said .
The funds will help towards the cost of gas to and from appointments, parking, medications, and accommodations.
"Please help support this awesome mom, daughter, sister, and friend. Any contribution is greatly appreciated," said Ekdahl.