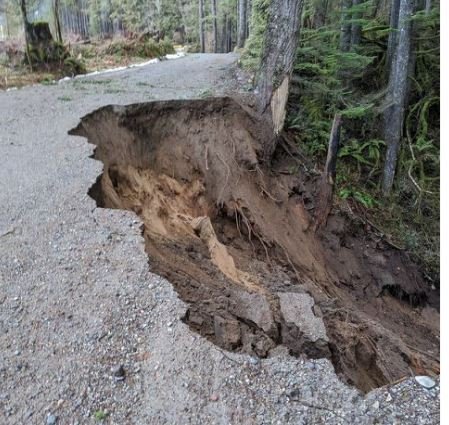 District of Squamish is urging residents to avoid the Mamquam gravel road to Ring Creek
"There are various trouble spots and localized flooding that are being dealt with today, but one key area to avoid is the Mamquam gravel road to Ring Creek," DOS said.
"Vehicle traffic is not allowed on this road generally, but hikers and bikers should not travel this road. The area is being assessed and there is more potential for slides."
The district has posted "Road Closed" signage to discourage people from the road.
Mamquam Road above Quest University to the residential areas is open, and continues to be accessed through the Garibaldi Highlands.
"Public Works crews have had an extremely busy couple of days and we are so thankful for all their hard work throughout the dark rainy nights to monitor pond/river levels, attend to pumps, and respond to trouble spots," district said.