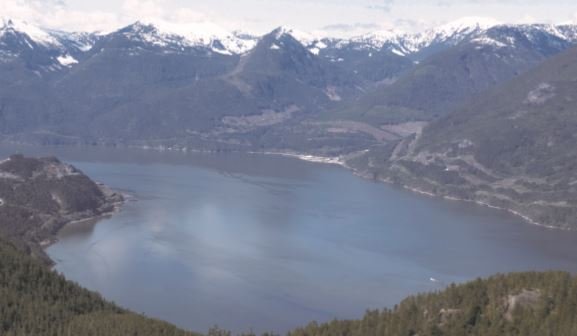 Fortis BC is proposing four amendments to its Environmental Assessment Certificate to expand a portion of its existing natural gas line.
The project involves adding about 47 kilometres of new 24-inch pipe, beginning north of the Coquitlam watershed and ending at the proposed Woodfibre LNG site.
Two of the proposed changes will be made in Squamish while the other two will be based in the Coquitlam area.
Fortis says it plans to reroute an eight-kilometre section of the proposed pipeline in the Stawamus Valley after feedback it received from Squamish Nation during consultation.
The pipeline route will move from the west side to the east side of the Stawamus River and allow the company to reduce impacts to vegetation and wildlife.
The pipeline's size, capacity and operating pressure will remain the same.
Another amendment that Fortis is seeking is a new possible location for the Squamish compressor station at the Woodfibre LNG site. It will be more than seven kilometres away from the nearest residences.
This new location would minimize construction and other impacts as this is a previously disturbed industrial site.
Fortis says there are still a number of steps to ensure the alternative location would work, which include geotechnical investigation work and regulatory approvals.
Until then, it will continue to advance the planning for both the Mt. Mulligan location and the proposed site.
"For both locations, we've modified the design of the station to reduce the number of compressor units and overall horsepower," said Gord Schoberg Senior Manager, Municipal and Community Relations.
The company also plans to increase the size of the two new electric-powered compressor units at the existing Eagle Mountain compressor station in Coquitlam.
Fortis also plans to construct a twinned three-kilometre section of its existing pipeline in Coquitlam. It would add capacity and increase the reliability of the natural gas supply to Woodfibre LNG, the company said.