District of Squamish Council has endorsed a new Community Grant Policy that will enable local non-profits to administer grant funding in Squamish.
Before this, district accepted applications from not-for-profit organizations in Squamish only once a year.
Under the new policy, applications will be accepted by the Squamish Community Foundation and Squamish Arts Council.
The District has entered a four-year agreement with the Squamish Community Foundation and Squamish Arts Council to manage and distribute grant funds.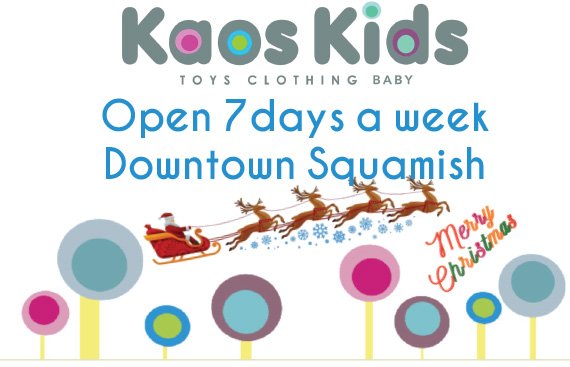 This will create a streamlined, non-political approach to the overall granting process, district said.
"We are proud and excited to be working with the District of Squamish to distribute the annual Community Enhancement Grants," says Squamish Community Foundation Executive Director Karen Clarke.
Squamish Arts Council Executive Director, Amy Liebenberg, said last year they received applications for funding of $200,000.
"We know there is a desire for artists and community groups to connect and express themselves through their innovative programs," she said.
The new policy supports the five goals of the District of Squamish Official Community Plan: Liveable, Healthy, Engaged, Connected and Resilient.
"We are grateful for Squamish Community Foundation's and Squamish Arts Council's leadership and commitment to investing in projects and initiatives that enrich the experiences of all of our citizens," said Mayor Karen Elliott.

Funding will be awarded to non-profit or charitable organizations that propose to enhance the lives of local citizens through the following:
Arts and culture;
Community and neighbourhood events;
Decolonization and reconciliation initiatives;
Intergenerational programming;
Neighbourhood connectivity;
Public space activation;
Environmental stewardship;
Social wellbeing; or
Youth-led initiatives.