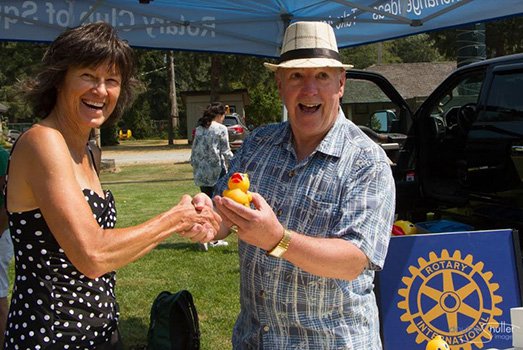 At 1 pm on August 2,as many as 1,000 rubber ducks tumbled out of a truck into the birling pond at the Loggers Sports grounds in Squamish, and the winning ducks were plucked from the pond by four "duck pluckers".
1st prize of $5,000 went to Jack Fowler who had duck #0444, shown in the photo being congratulated by Vicki Haberl, president of the Rotary Club of Squamish,
2nd prize: $2,500, duck 0596, Debra Quercetti
3rd prize: $1,500, duck 0728, Karin Chard
4th prize: $500, duck 0682, Linda Morris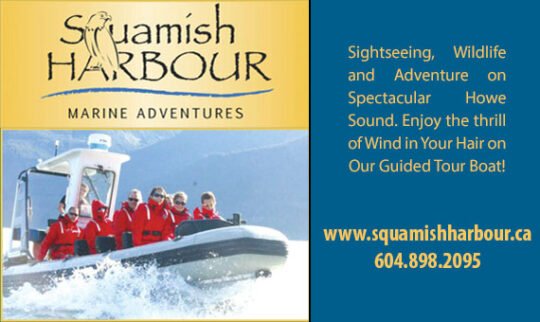 Rotary Club thanks everyone who supported its 'Duck in a Truck 2021' fundraiser. The final numbers are not in yet, but close to $10,000 will have been raised which will all go to support the new Squamish Youth Hub for the purchase of technology equipment, furnishings, a pool table, and recreational equipment.
The Foundry Sea to Sky will be 5,000 square feet of newly built space for youth counselling, mental health services, and primary care along with the integrated Youth Hub — a hang-out and recreational space that will be freely open to all youth.