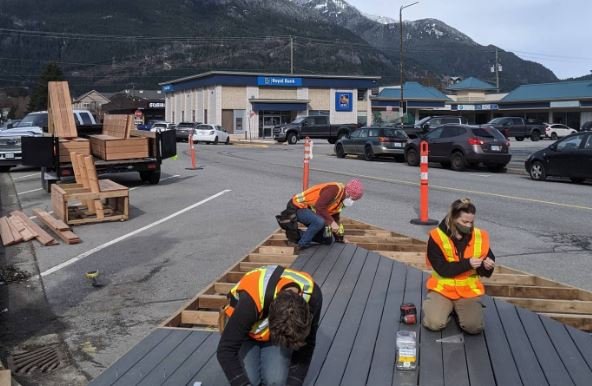 Many people are drawn to Squamish because of the trails, the crags, or the water; nature's public spaces in Squamish are some of the best in the world.
However, we believe urban public spaces in Squamish could be better: Better in their inclusivity and accessibility, and better in how they reflect the history and heritage of this town, and in how they provide for us in the future.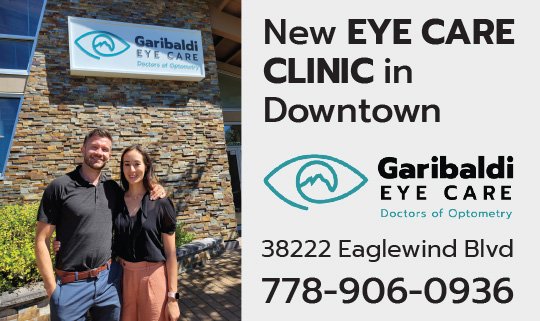 They can be better at bringing people together and ultimately at strengthening our community.
Two years ago, a small group of people started OurSquamish Placemaking Society, a non-profit organization, dedicated to improving public spaces in Squamish. Working in collaboration with other organizations, we bring volunteers together to plan and build better public spaces.
One of our main focuses has been on providing more public seating: we have built and installed two sculptural benches, donated two picnic tables, built a colourful seating area on 2nd Ave., and built the parklet on the corner of Cleveland Ave and Winnipeg St.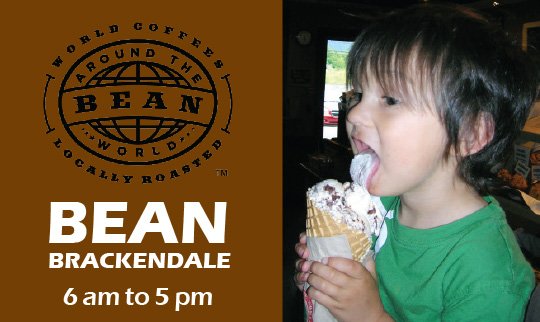 We've installed additional bike racks and partnered with Squamish CAN to host a Bicycle Infrastructure Event. As part of the 2020 Squamish Wind Festival, OurSquamish volunteers painted a road mural in Brackendale based on community feedback, and for the festival this year built 10 benches which were painted by local artists before being placed at bus stops.
To help direct OurSquamish's future work, we are seeking feedback from the community about which public spaces are important and how they can be improved. In collaboration with the District of Squamish, we created a survey to gather this information.
Think of it as an opportunity to 'review' a public space. Mark the spot on the map then answer a few (six to be precise) questions about the space: What do you like about the space, what could be improved, how often do you use it, etc.
For example, you could review a sidewalk you use daily to get to the store, but wish there was a bench along the way to rest at. The survey is online and can easily be filled out on the fly when you are out and about, or at home reflecting on spaces that you care about. It's quick to review a space, and you can review as many spaces you wish, the more the better!
The survey will run continuously so that responses can be collected throughout the year to reflect seasonal changes. The District will be reviewing the information with us which will ultimately be used to help guide the future of public spaces in Squamish.
There have already been almost 200 entries so far. Public spaces are for all of us; if you want to be part of shaping them in the future, go to oursquamish.ca to fill out the survey. If you find computers or online surveys difficult to use, contact us directly at oursquamish@gmail.com or look for us out in the community doing in-person engagement. We want to hear from you!
Cameron Cope is a member of the Our Squamish Placemaking Society.