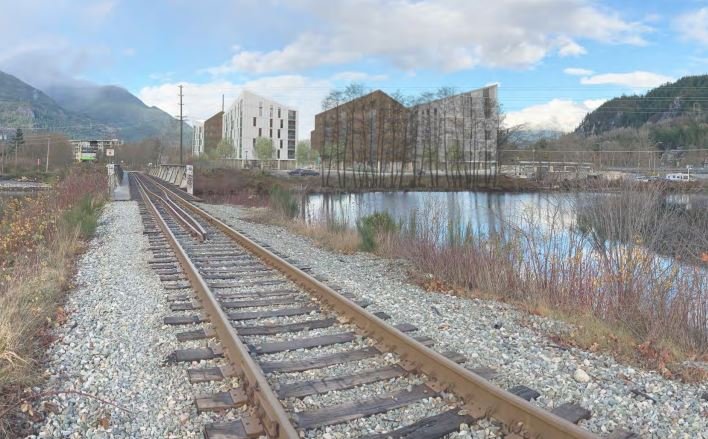 A report to the Council on the proposed Hunter Place development notes that whistle cessation may be possible at the Pemberton rail crossing intersection with a flashing light and bell-warning system.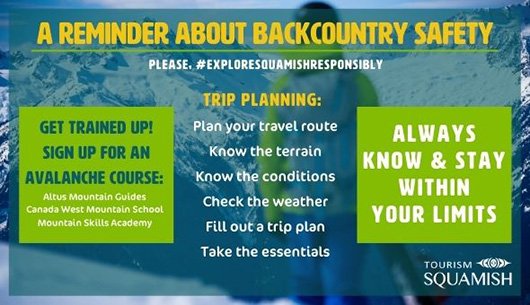 However, it doesn't guarantees that CN would cease whistling. The report notes that the District has asked CN questions about stopping the whistle at Pemberton Crossing if improvements are made, but CN Rail has yet to provide an answer or any direction to the District.
The issue was brought up as the Council mulls over a new mixed-use development in downtown, south of Hunter Place, west of Highway 99, north of Pemberton Avenue, and to the east of the railway tracks.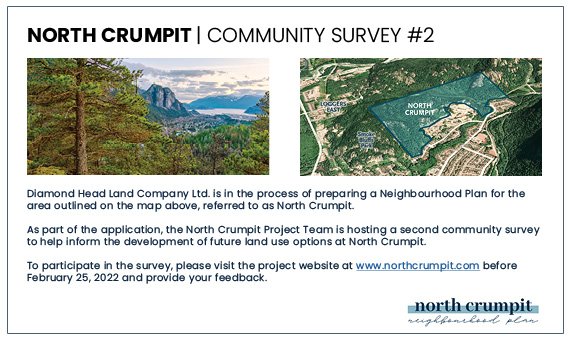 The subject site, 1100, 11230, and 1140 Hunter Place, is located south of the Squamish Station shopping centre and can be accessed from the Mamquam Blind Channel pedestrian underpass to the south. A Traffic Impact Assessment by the proponents has made several recommendations to the district and CN Rail to improve the railway crossing.
The assessment report recommends improving crossing surface, removing abandoned tracks and relocating warning systems. An active warning system with flashing lights and bells is warranted for the Pemberton Avenue crossing by 2023, the assessment notes.
The proponents are also required to hire an acoustic engineer to establish acoustic requirements for proximity to rail in alignment with CN best practices. The assessment report has also provided recommendations to MoTI to improve the Cleveland and Highway 99 intersection.