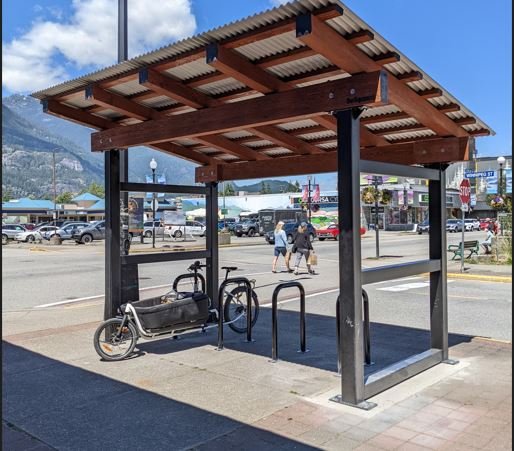 OurSquamish Placemaking Society, a community nonprofit dedicated to enhancing Squamish's urban public spaces, has completed its latest project: covered bike parking on Cleveland Avenue.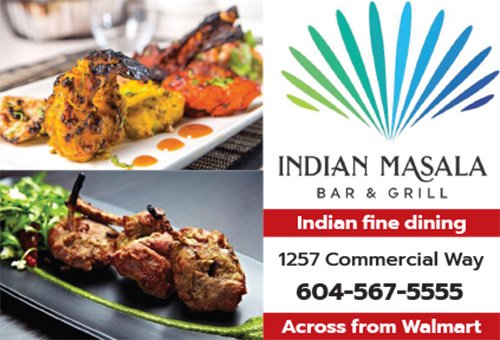 This project is the first of its kind in Squamish, and is intended to provide secure and weather-protected bike parking to support people riding their bike year-round. The need for covered bike parking came out of a pre-pandemic bike infrastructure public engagement session co-hosted by Squamish CAN and OurSquamish on Sept 18, 2019 with more than 25 attendees.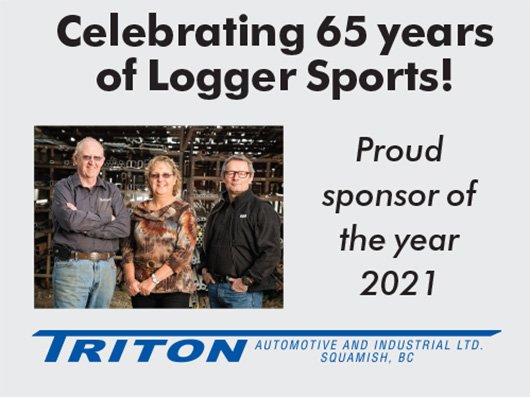 Permanently installed on the southeast corner on the intersection of Cleveland Avenue and Winnipeg Street, the shelter has four inverted U racks, or parking for at least 8 bikes, with enough room for cargo bikes.
"We were lucky to work with First Peak Contracting who were generous to make the project construction fit in the limited budget and flexible with changes along the way," OurSquamish said.
Funding and support for the project came from the District of Squamish and the Downtown Squamish Business Improvement Association, and wood was generously donated from the Squamish Men's Shed. Enabling cycling to become more accessible is a goal OurSquamish aims to address through these projects. For those interested in volunteering with OurSquamish, visit their website at oursquamish.ca to learn more and reach out.