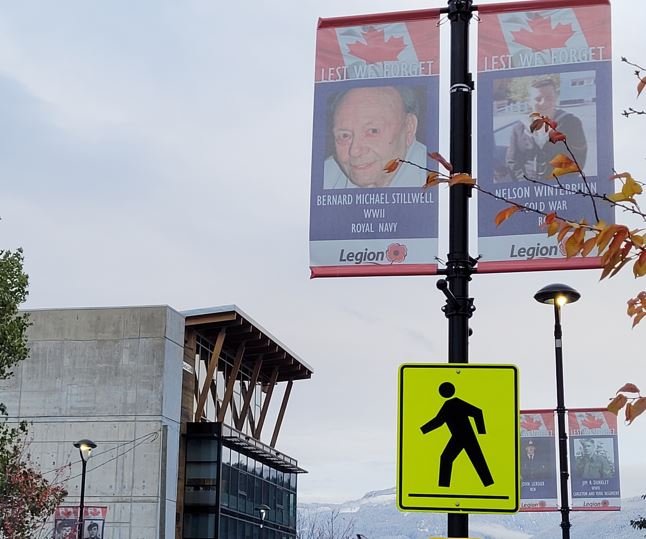 The Squamish Legion has honored local veterans by installing 20 new banners with the names and pictures of 40 veterans at the Stan Clarke Park in Downtown Squamish.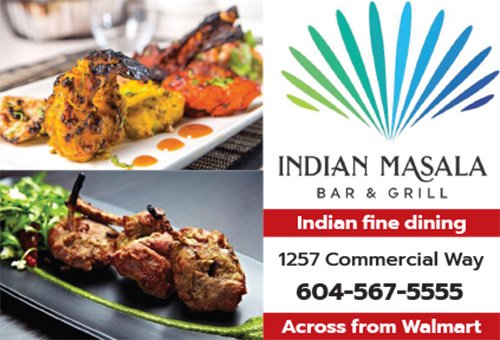 The veterans are all from Squamish or have made Squamish their home, with the banners spanning from WWI to the current generation of veterans who served in Afghanistan. The banners can be seen along Cleveland Ave across from the Cenotaph at Stan Clark Park.
Russ Roberston, the legion president, said the project was inspired by what some other Royal Canadian Legions across Canada were doing by displaying banners of the veterans within their communities.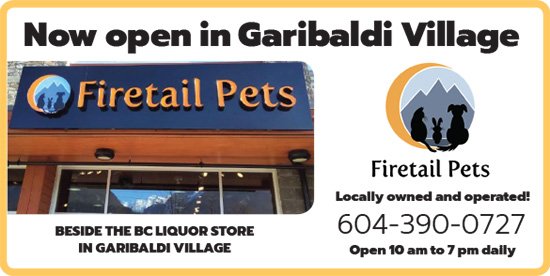 "A lot of Canadians take great pride in the military service of their families and as a Legion, it's part of our mission to promote Remembrance Day," he said. "Remembrance Day is a Canadian cultural event that does not seek to divide, but rather to bring all Canadians together for a simple purpose, honouring the sacrifices they made so we can live life as we do today."
Robertson, who served over 28 years in the Canadian Armed Forces, said the newly-installed banners aim to create awareness while helping the community remember the local veterans. "This is about creating awareness of Remembrance Day and honouring the brave men and women who have selflessly served their nation and in some cases, made the ultimate sacrifice," he said.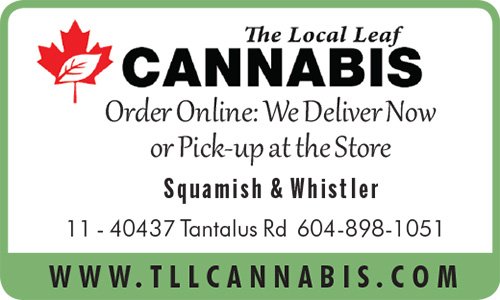 Roberston is thanking the Squamish Legion working group, Stephanie, Ken, Betty, Eileen and Neill, for their hard work in making the banners a reality. He is also thankful to the Sea to Sky Gondola, Century Signs and Alta Lake Electric for their sponsorship of the banner program.