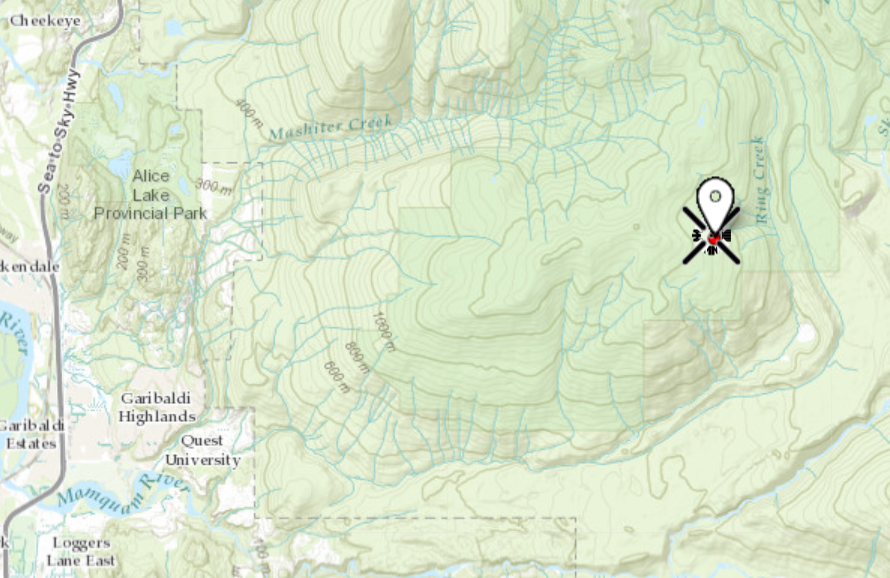 Update: This wildfire is no longer active.
—
A new wildfire in Squamish has been reported to BC Wildfire Service.
The wildfire in the Ring Creek area was reported around 4:30 pm, though it's not yet clear how big the fire is. A wildfire information officer told the Squamish Reporter the fire is being investigated and more information will be available soon.
Fire activity throughout the Coastal Fire Centre is increasing as the hot, dry weather continues across the region. While the weather forecast is calling for cooler temperatures and some precipitation over the coming weekend, the forests are still extremely dry and susceptible to wildfire, Coastal Fire Centre warns.
Since April 1, 2023, the fire centre has dealt with 59 wildfires of which 40 are human-caused and 19 are currently undetermined. Thirteen of these fires have started in the last seven days and, as of today, three are considered Out Of Control. A wildfire near Lions Bay is now under control, which means suppression efforts have ensured the wildfire will not spread any further. BC Wildfire staff may continue to patrol the fire and extinguish hotspots as necessary.