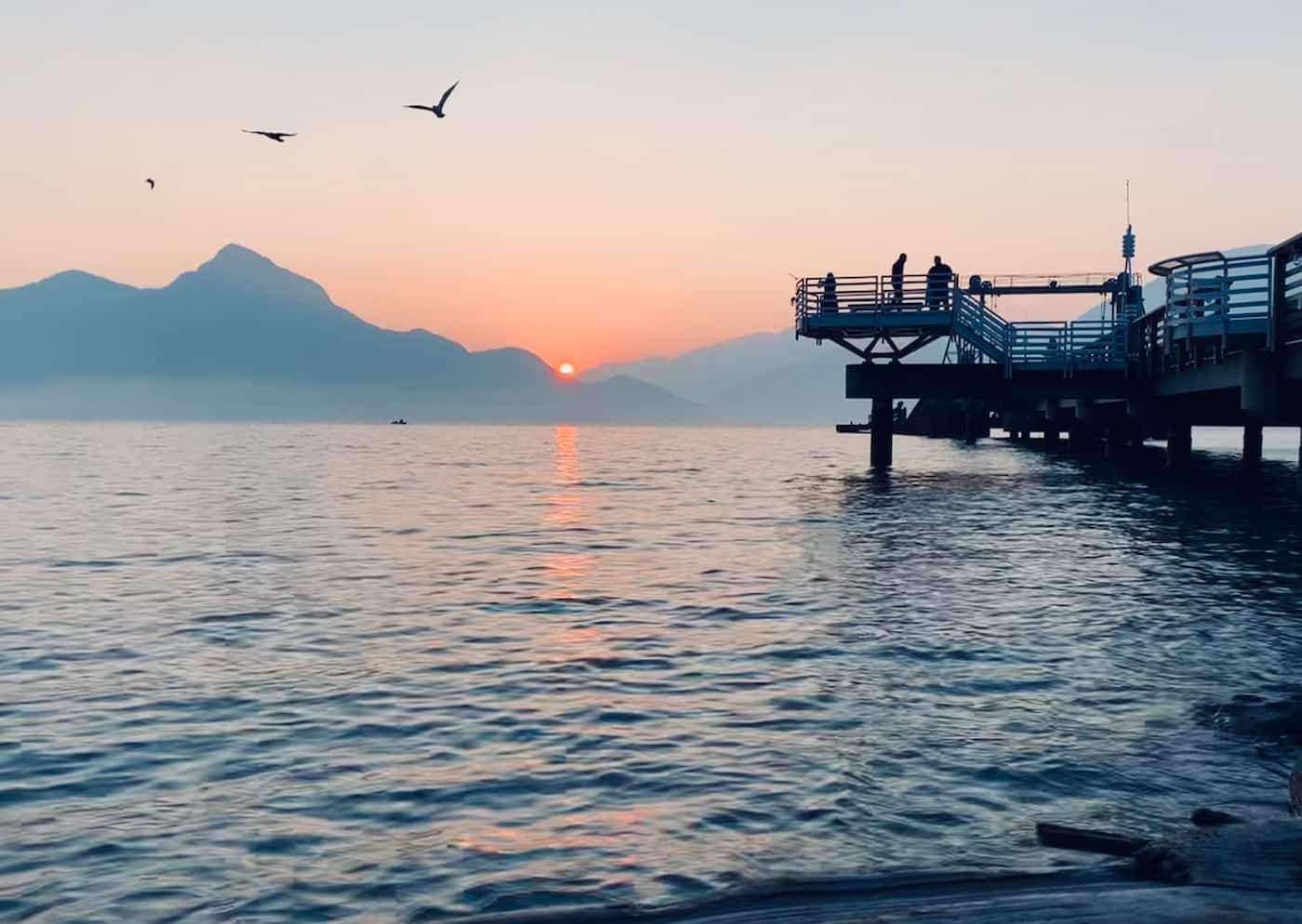 With its proximity and easy access from the city, Porteau Cove Provincial Park is a popular destination for camping and for those looking to enjoy the spending views of the area. But it's not just camping that pulls people to the park. Beachcombing, Scuba Diving, hiking and  stargazing have all become a popular activity because of low light pollution.
If you are planning on visiting the park or camping, here are some pointers by BC Parks on how to enjoy the park and make the most of your trip.
Stargazing: Due to popularity and size of the campground, BC Parks has implemented a maximum stay policy of 7 nights, and it applies year-round. Reservations can be made through BC Parks' Camping Reservation System. Stargazing and aurora borealis viewing is becoming increasingly popular at Porteau Cove, but note that the day use area closes at 11 pm and access to the campground is not permitted at any time for the purposes of viewing.
Leave No Trace: Exploring the rocky beach at Porteau Cove can be an exciting and rewarding experience, but fishing, shellfish harvesting or removal of other marine life is not allowed. Please minimize disturbance by leaving everything as you find it. Exploring the beach and diving and snorkelling can be a rewarding experience at Porteau Cove Provincial Park in Squamish. However, leave no trace by leaving everything as you find it and by not removing or handling the wildlife. Beach fires are not permitted.
Public pay phones: The public pay phones are no longer available. They have been removed during the adjacent highway construction and there is no information available as to when this service will be reinstated.
Septic system: Porteau Cove is on a septic system, including the sani-station and washroom buildings. Antibacterial soaps and harsh chemicals destroy the health and functionality of the system. BC Parks urges people to help protect the septic system and the water quality by using only biodegradable soaps during your stay
Sani-station winter service: The sani station will remain open unless freezing temperatures are forecasted. During periods of freezing weather, the sani station will be closed until the temperatures remain above freezing over a 24 hour period.
Limited parking: Due to high volumes of traffic and the small size of the park, there is limited parking available. One additional vehicle is permitted per campsite for an additional fee, and a maximum of two vehicles per campsite at any time. Walk-in campsites have only one vehicle space per site at anytime. Drop-offs cannot be accommodated due to safety hazard of park road becoming restricted. BC Parks will also tow away illegally parked vehicles at the Porteau Cove Provincial Park.
Additional parking is available in the day-use parking lot, but extra spaces may not be available on weekends. Visitors must register if they stay in the park past 11pm and display a valid permit on their vehicle. Non-registered guests are not permitted in the park past 11pm. Generator use is only permitted between 9 am and 11 am, and from 6pm to 8pm.
Due to the close proximately of campsites at this park, BC Parks wants you to make sure music and loud voices are kept within the  campsite at all times to provide visitors with the opportunity to experience the sounds of nature, and to protect and enhance the soundscape of the park.
Remember to check for any updated information, campground rules, and reservation details on the official website of Porteau Cove Provincial Park or the British Columbia Parks website before your trip, as policies and conditions can change. Enjoy your camping experience in this beautiful coastal setting!